Jeremy the creator of Ark Survival Evolved has tweeted a big announcement for the game on the PlayStation 4. The ARK: Survivor's Pack gives PS4 players an up-to-date version of ARK: Survival Evolved that includes the previously released content, plus Scorched Earth — ARK's first Expansion Pack. The Survivor's Pack adds extra PS4 content including a Bionic Giganotosaurus skin plus an entire Manticore armour set for male and female characters.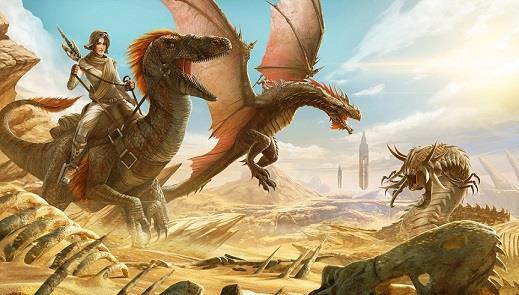 Ark Survival Evolved PS4 release date & price confirmed
The bundle will be available for $54.99 USD in North American regions, or €49.99 in Europe. European survivors will also have the opportunity to pick up ARK: Survival Evolved as a standalone game for €34.99 and its Scorched Earth Expansion Pack for €19.99.
Ark is going to be the standard to beat for a long time coming. It was built from the ground up to be mod friendly. Everything about it is modder-friendly. Even when there was only one map there was still the map selection option. With the graphics and massive sandbox capabilities, this engine has us see it being a modder haven for a long time. Like Skyrim. Which means new content WAY after devs stop developing for it.
As a man or woman stranded naked, freezing & starving on a mysterious island, you must hunt, harvest, craft items, grow crops, & build shelters to survive. Use skill and cunning to kill or tame & ride the Dinosaurs & primeval creatures roaming the land, & team up with hundreds of players or play locally. And now you can enjoy dino-hunting on the PS4.