Popular dinosaur hunting/ riding open world action adventure game Ark Survival Evolved is getting its first paid DLC while still in early access. Ark Survival Evolved DLC Scorched Earth will teleport players via The Gateway to a new desert-like biome with dinosaurs and dehydration comprising the main threat. Furthermore, players can take their loot from the alternate dimension back to the main game via The Gateway portal.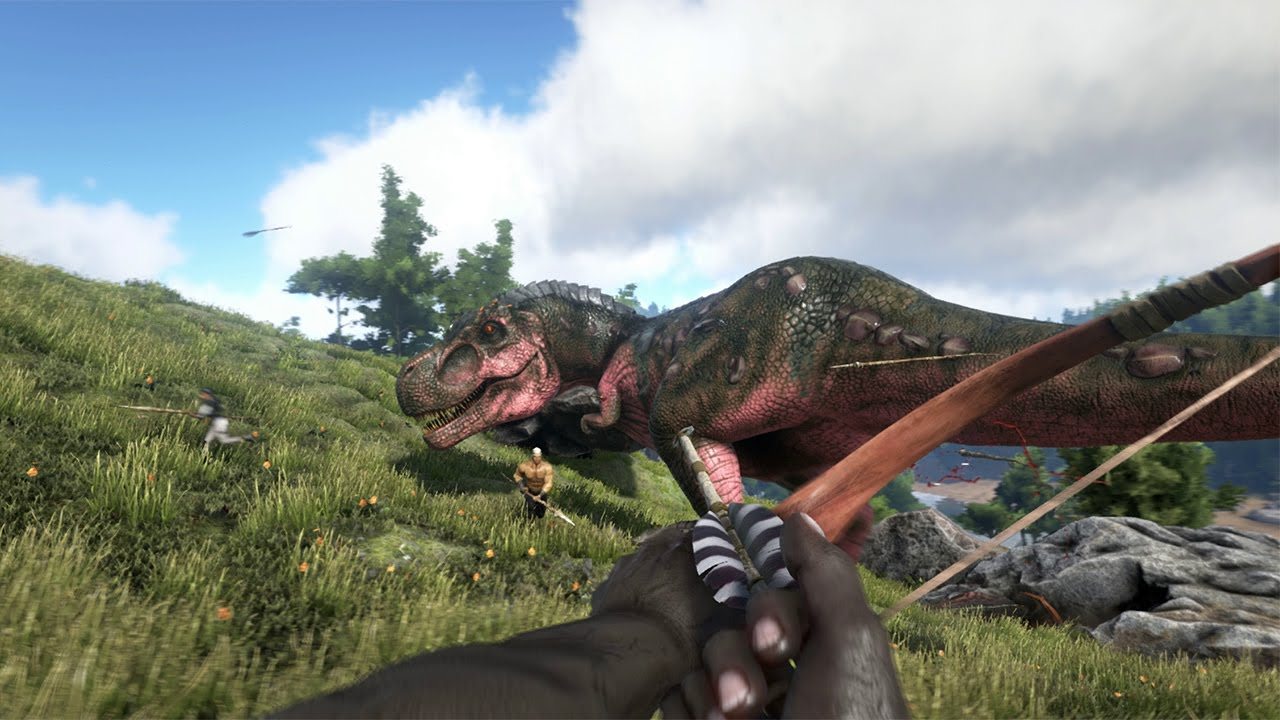 Ark Survival Evolved DLC will launch while game is still in Steam early access
"Scorched Earth is an entirely new map, composed of seven unique, desert themed biomes – dunes, high desert, mountains, canyons, badlands, oasis and the ever-dangerous dragon trench – each with their own aesthetics, resources & ecosystems, and littered with ruins, geysers, and intricate ancient cave systems.

The desert's biomes are filled with fantastical new creatures, many of which can be tamed. Lead a caravan of the camel-like Morellatops, or rain fire down on your enemies from the back of a Wyvern. Just mind your step in the vast desert, or you might attract a Death Worm!"
Ark Survival Evolved DLC features brand new areas to explore and different kind of dinosaurs to hunt and subdue. There's a moment in the game where you can take down a dinosaur using a single boomerang hit. There will be 50 new items to craft. Players can carry a temporary shelter with them using tents. You can herd dinosaurs using whips. You can even take advantage of the windy environment and generate renewable energy using wind turbines. Water-well and oil refineries will also be present in the game. Scorched Earth will be $20. Buy the main game for a discount on Steam during the summer sale.
Will you be playing the new Ark Survival DLC? Let us know in the comments. We'll keep you updated with more Ark Survival DLC news and updates, stay tuned.