Technical experts accused the Ark: Survival Evolved, Xbox one version of running like a toddler learning to walk. The report which came from Eurogamer's Digital Foundry columnists lists some of the problems with the game to include;
Lag: Constant.
Screen-tearing: Constant.
Resolution: sub-720p.
Frame-rate: Frequently dropping below 20fps.
You can say too much for one game to bear, right? Though people often rely on Digital Foundry for analysis, especially on big budgets, but on Ark Survival Evolved Xbox one version their aid may not be necessary because the flops are glaring to the eyes already.
Ark is an open-ended survival game in which you explore a wild habitat filled with mysterious flora and fauna. You hunt beasts; craft tools and buildings; seek out food and shelter; and eventually tame deadly creatures, ride them and keep them as pets. It's basically Minecraft + Rust + Pokémon + Jurassic Park put all in one place.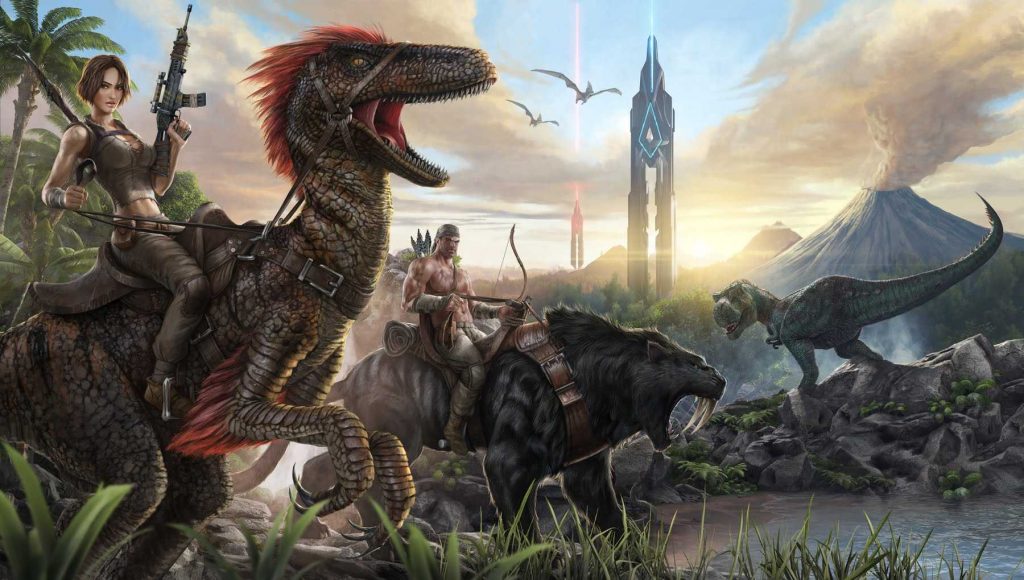 3 Awful Bugs On The Xbox one Version
Ark: Survival Evolved seems to work fairly well on the PC but the moment you switch on the Xbox one version, it seems all hell broke loose. The first three bugs your eyes cannot miss are:-
1) screen-tearing in the intro splash screens
2) momentary freeze (now this is very annoying)
3) textures loading in.
Even with loads of bugs, Ark Survival Evolved still has some exciting scenes and actions that will make you forget those ugly sides. This is a Minecraft-like crafting/survival game with seamless multiplayer, a sprawling map and dinosaurs that you can tame and ride. The promo art for this game is the most voracious thing I've ever seen.
In their analysis video and accompanying write-up, the fellows at Digital Foundry repeatedly stress that Ark is still very fun and popular despite its current terrible lack of polish. There as well as on various subsequent blog and forum posts slagging the Xbox One version, the game's supporters are sure to remind everyone that Ark is still in early access, and all that may change when the full version is out.
With the look of things, one has all the right to doubt the possibility of Ark developer Studio Wildcard actually keeping faith with their June 2016 release date. Well, there is no harm in being optimistic right? So ignore the terrible flaws and have an Arkalicious time playing the game.