Egypt is filled with ancient tombs, there are so many of them that archaeologists find then on a regular basis, even today. The latest discovery found along the banks of the great Nile River includes 42 tombs along with one shrine.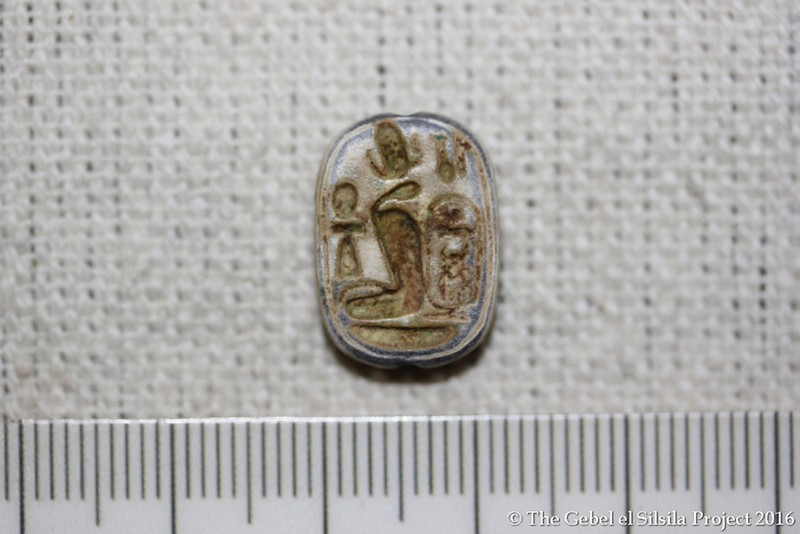 It was believed that the location of the tombs – Gebel el-Silsila in Upper Egypt – was just a quarry where sandstone was cut for building temples and tombs, but the newly discovered tombs completely changed previous theories. As John Ward, assistant director of the Gebel el Silsila Survey Project said, "This is actually a major hub of commerce, worship and possibly political [activity]."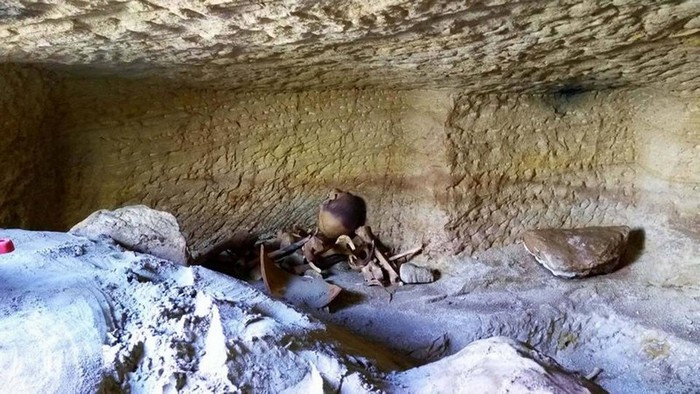 Tombs date back to 3,600 years ago and were built during the reign of Thutmose III and Amenhotep II, the former being one of the greatest pharaohs of the ancient Egypt. Tombs, aside from having human remains, included remains of sheep, goats, and crocodiles. Also, some of the tombs were used as final resting places for infants. The reason for the presence of goats and sheep remains is clear; they were probably offered to the gods. But the presence of crocodile remains is still unexplained; maybe they were used as some sort of guardians for the tombs, or maybe they flowed in with the Nile floodwaters.
The entrances were made out of sandstone, which eroded thanks to the waters of the Nile. The structures inside were damaged, but the team managed to clean out the three openings and to slow down the erosion. John Ward said that "Once we started to clear this Nile silt, we could see that the actual sandstone surface itself was starting to dry out." The first tomb found was actually a shrine containing a solar disc with wings made out of carved stone, a symbol of power and protection in the ancient Egypt.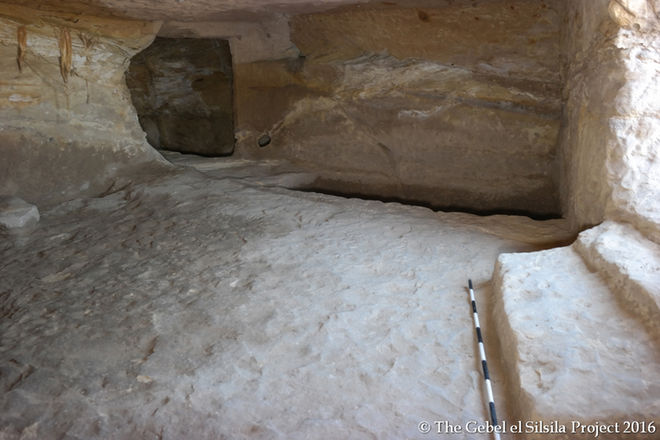 Silsila, originally believed to be a work camp where the majority of the people worked at quarries, was instead a major city. The problem is, although archeologists found the crypts, a temple, the quarry, and monuments, but there is no town in sight, which is strange because all those workers had to live somewhere, and the presence of tombs and a temple suggests there were lots of residents in the area.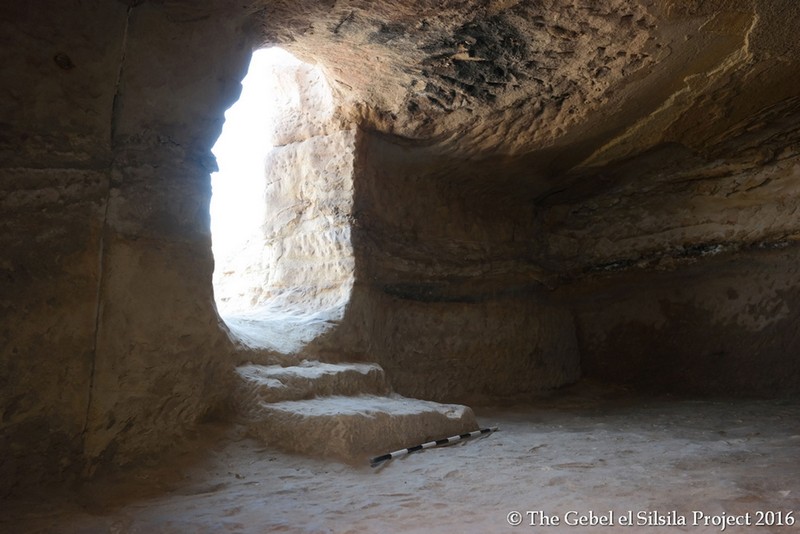 Many of the tombs were looted at one point in the past, but those who remained relatively intact show that most of the crypts were used as a burying grounds for high stature people since the excavations found "lots and lots of beads," amulets, and other jewelry. Ward said that "These are family tombs." Excavations will continue since the archeologists still have to found the actual town in which people living in the area resided. "We're pretty excited, to say the least," Ward said. "It's kind of nice to be able to say, 'Silsila, we've got a necropolis now.'"