With each passing year, Apple is falling behind from Samsung in terms of display. Apple knows that too and the Cupertino giant is taking the steps in this direction. According to reports from Chinese-language version of Japan's Nikkei, Apple might move from traditional Liquid Crystal Display (LCD) technology on its iPhones to more advanced OLED (Organic Light Emitting Diode) displays in 2017. Even Apple focused AppleInsider website seems to back it. Earlier there were reports that this won't happen until 2018.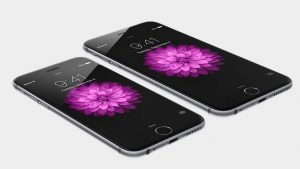 OLED screens are much better and its hurting Apple in tough competition from Samsung Galaxy Series and the recently launched Samsung Galaxy S7 and S7 edge. The Galaxy S7 edge features latest in the tech arena with a 5.5-inches Curved edge display.
Ray Soneira, a display expert and CEO at DisplayMate Technologies says "In the near future OLED products will be foldable and flexible," in his review of Samsung Galaxy S7 edge.
And when that happens, Apple will be at serious disadvantage. Jumping from a flat LCD display to curved OLED would require a lot of changes in the chips, electronics, mechanical design, industrial design, OS and App software development so Apple might slow things a bit with shift OLED first and curved design later. And doing all at once has never been the strategy of Apple so an OLED display in 2017 seems the perfect option.
Let us know in the comments section below whether an OLED display is holding you back from having an iPhone.