Apple released the newest version of its Apple Watch software, the watchOS 3, on September 13 amidst high expectations among fanboys. The hype and anticipation that the new OS had built up over the past several days were probably not underserved at all considering how the update had significantly changed how the Watch looks and operates.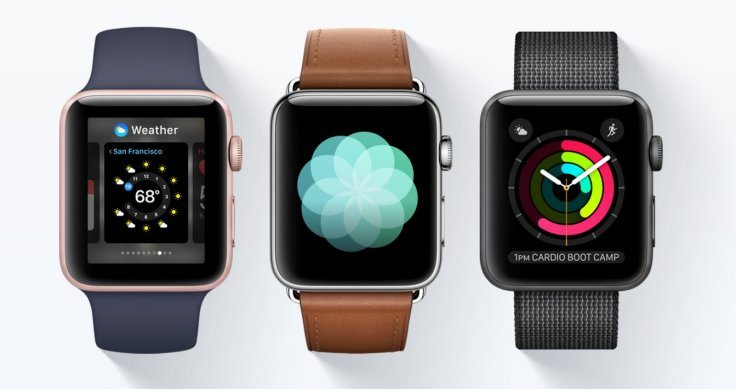 Of course, you are already aware that the  new OS is significantly faster than the original watchOS that was frequently criticized for being somewhat sluggish, and at times, extremely slow. While watchOS 2 took care of that issue to some extent, this new update seems to have taken things to a whole new level.
watchOS 3 brings you four new faces, two of them Actively Digital and Actively Analog that show your daily activity progress alongside the name. Apart from those, you will also have a face featuring simply-designed numerals, as well as a Disney-themed face.
Other than these two most notable changes, there are also a host other smaller, but important changes and additions. Those include (but not limited to):
New watchOS 3 Control Center
Apple has officially killed off "Glances" and replaced it with a new Control Center. Just do a swipe up and you will be taken to a page sporting options for "Airplane Mode", locking the phone, switching to and from the silent mode, and the battery life indicator.
Improved messaging
The new messaging app on watchOS 3 can do a lot more than what Apple Watch users till now had to remain content with. It's almost at par with the messaging app on iOS now.
Now you can draw letters with your fingers to write words, apply visual themes, send Disney-themed stickers, and do a lot more.
Home is now better with more home automation features
The name of this feature has remained the same as the last two years, but the improved Home makes home automation using smart household devices even simpler and more efficient. For example, if you have an internet-connected doorbell at your home, now it can alert you every time a visitor comes and regardless of your whereabout, you will be able to see a live video feed of whoever it is at your door.
Apart from that, the new Home also makes controlling smart lights, smart locks, and smart hubs a lot easier.
Now you can unlock your Mac without a password
This one's especially for those Apple loyalists who hate retyping their Mac passwords every time the screen times out. The Bluetooth connectivity in watchOS3 can now automatically unlock whenever you are nearby and wearing your Apple Watch.
For security reasons, if you're not wearing it, the Watch won't feel your heartbeat and as a result, won't unlock the Mac. In such cases, this new feature will be only activated when you put it back on and enter the Watch's password or PIN.
Other additions include an improved Apple Pay, new SOS call option for emergencies, a new app called Breathe that reminds users several times a day to focus on their breathing, and easy activity sharing.