Apple has decided to bring the Apple Store to India in a rather unusual manner, at least for their standards. Instead of setting up the traditional Apple Stores, they have partnered up with Croma to establish a whole new kind of  India-only Apple Stores.
According to Dispatch Times, the Indian version of Apple Store will have decent-looking wooden tables, as seen below.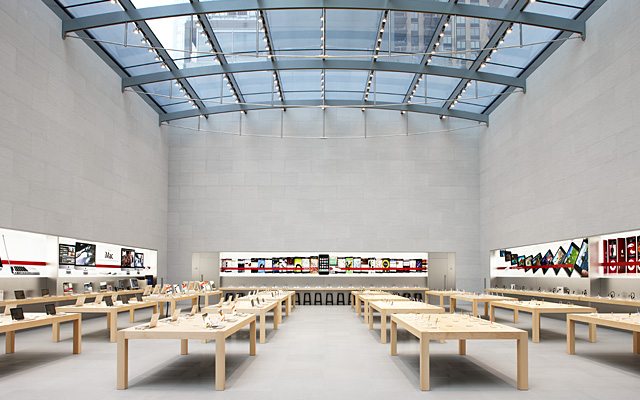 Apple is now creating partnerships to be able to give birth to these new Apple Stores limited by the available space.
The new store design and everything in it will be done up to global Apple standards, and it is interesting to see Apple being open to shaping its image according to region. The addition of these wooden tables perhaps indicate a new approach of Apple, adapting to given cultures and contexts.
We would love to see Apple designing stores that are different in various countries and cultures, which would probably achieve a very positive public opinion stating that Apple respects nations that it is affiliated with.
Regarding Croma, Apple's fresh partner, it is a rather large electronics chain in India that is owned by Infiniti Retail. The aforementioned company's CEO, Avijit Mitra, stated the following on the matter, according to The Economic Times,
"We are proud to partner Apple to launch the Apple Store in India and extremely bullish about it"
Five Croma stores will host the new Apple Store in Mumbai:
Malad
Juhu
Oberoi Mall
Phoenix Mall
Ghatkopar
Hopefully this will be a working pattern for Apple to use in other countries as well.