Apple has finally given a thought to the iPhone's not so great battery life and has released the first official Apple battery case for the latest iPhone. The new Apple Smart Battery case costs $99 and is currently available for iPhone 6s and iPhone 6 only. So the folks with the 6s Plus or 6 Plus will have to wait until Apple considers releasing a battery case for the Plus models too.
The Apple Smart Battery case is made from soft microfibre. It gets a noticeable hump at the back, which is normal for battery cases. However, even with that hump, the case doesn't look bad at all but actually fits in very well with the iPhone. You get to choose between white and charcoal grey cases, and both look premium, as expected from Apple.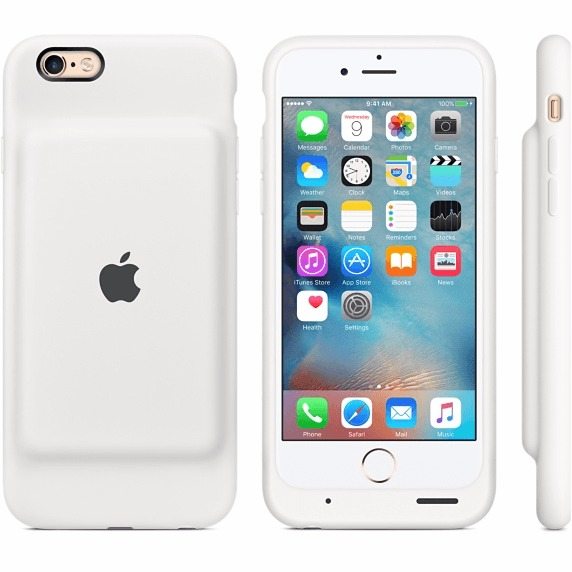 Talking about the specifications, the new Smart Battery case gets a 1,877mAh battery embedded inside it. This extra battery can give you additional 18 hours of LTE web browsing, 25 hours of talk time, or 20 hours video playback. A 1,715mAh battery is used in the iPhone 6 and 6s, so this new battery case will surely double the battery life of these models.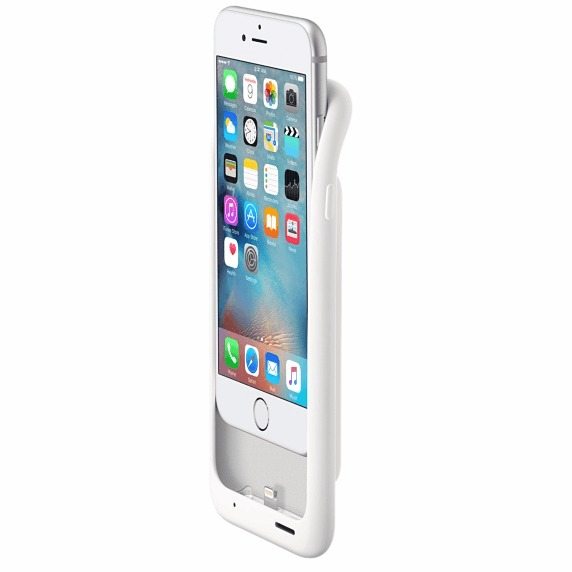 When the Smart Battery case is attached to your iPhone, you will be able to check the remaining charge in the case directly on the lock screen as well as on the Today section of the Notification Center. The case supports Lightning cable, iPhone Lightning Dock, etc.