The long-awaited iPad Pro was finally announced today at the Apple event, and the slate did not come alone! The Cupertino giant also introduced two new accessories for the 12.9-inch iPad Pro. The first is a keyboard attachment called the Smart Keyboard, while the second one is a stylus called the Apple Pencil.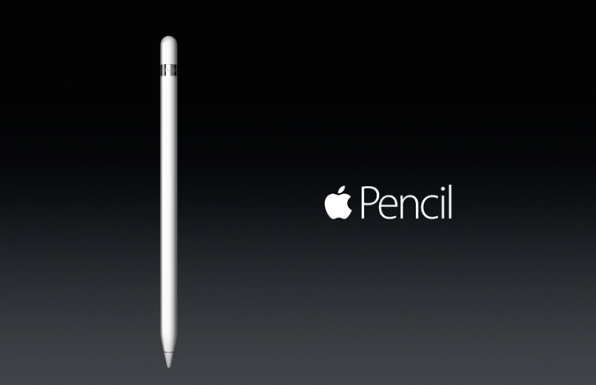 A conventional Jony Ive voiceover video was used by Apple for unveiling the Apple Pencil. The newly appointed Chief Design Officer of the company said that the Apple Pencil has been designed to look and feel like a familiar tool. He also added that the Pencil has highly responsive sensors that can differentiate between pressure, tilt, stroke, etc. It seems like the Pencil is as smart as the rest of the Apple products.
Apple also claims that the Apple Pencil is precise enough to enable the user to go as far as touching a single pixel on the screen. The company also added that the Pencil can be used simultaneously with a finger on the screen. The stylus has an inbuilt battery that can last for hours and the charging process is super easy; it just needs to be connected to the Lightning Connector port of the iPad Pro to charge.
It is a little disappointing that the Apple Pencil isn't coming with the iPad Pro package and has to be purchased separately. Just like the Smart Keyboard, the Apple Pencil will be shipped in November and will carry a price tag of $99. For those who are really interested in learning to exploit its capabilities, it surely can be a magic wand!