Just a day before yesterday, Apple launched its much-anticipated iPhone 7 devices along with Apple Watch Series 2. The new smartphones sported many new features including expanded storage options. The company also quietly upgraded the storage options on iPad. Also, the price for the iPad Pro was slashed. This move brings the iPad in line with its latest iPhone 7 and iPhone 7 Plus.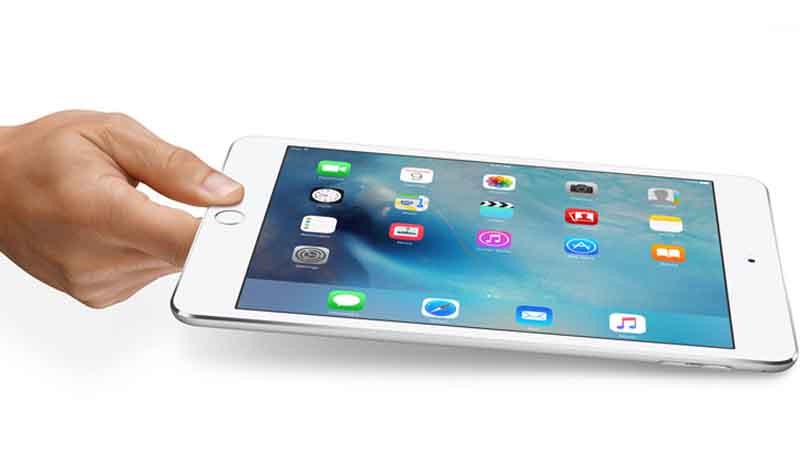 Apple has increased the minimum storage option for the iPad Air 2, 3, iPad mini 4 and iPad mini 2 from 16GB to 32GB. The 32GB version of the iPad Air 2 and iPad mini 4 will now be available $399. The 32GB Wi-Fi only variant the iPad mini 2 will cost $269, however, its Cellular model will be available for $399. The iPad Air 2 and mini 4 will now come in a 128GB capacity variant. However, the iPad mini 2, which is the oldest out of the bunch, will only have a 32GB model and nothing else. The company has removed the 64GB option across its whole iPad lineup.
Apple has also slashed prices for the iPad Pro. The 128GB models of the iPad Air 2 and mini 4 will cost $499 for the Wi-Fi only version. Originally, the 128GB iPad mini 4 was sold for $599. The higher storage models have also received some price cuts, including the 9.7-inch and 12.9-inch iPad Pro models. The 256GB Wi-Fi only model of the 12.9-inch iPad Pro is now available at $999 [original priced was $1099]. The 9.7-inch 256GB Wi-Fi only model will now cost $799 [originally $899]. However, the Cellular models are still $200 more expensive than their Wi-Fi ones.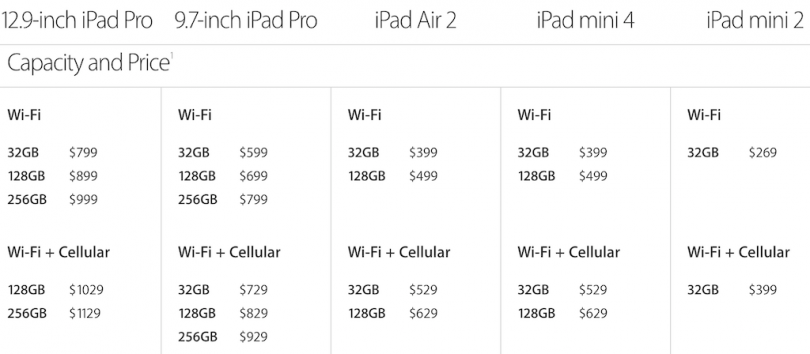 The Apple iPad line-up with new storage options and pricing is now available to buy from Apple retail stores, the Apple website, and the Apple Store app.