Along with the New Redmi Pro smartphone, Xiaomi unveiled its first laptop – the Xiaomi Mi Notebook Air. The laptop is looking good, has a pretty competitive price and packs some serious hardware. But, is it good as Apple's MacBook Air? Stay with us and find out.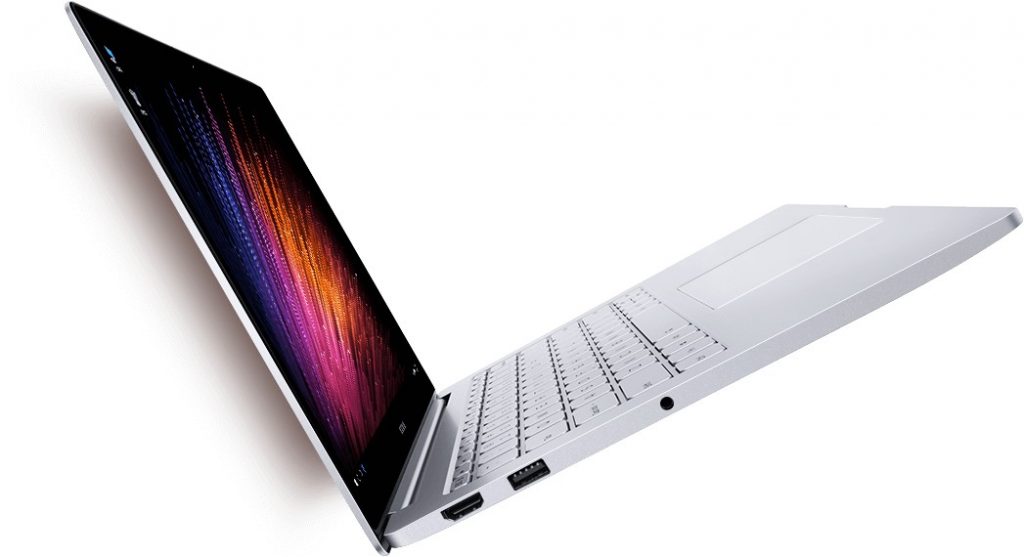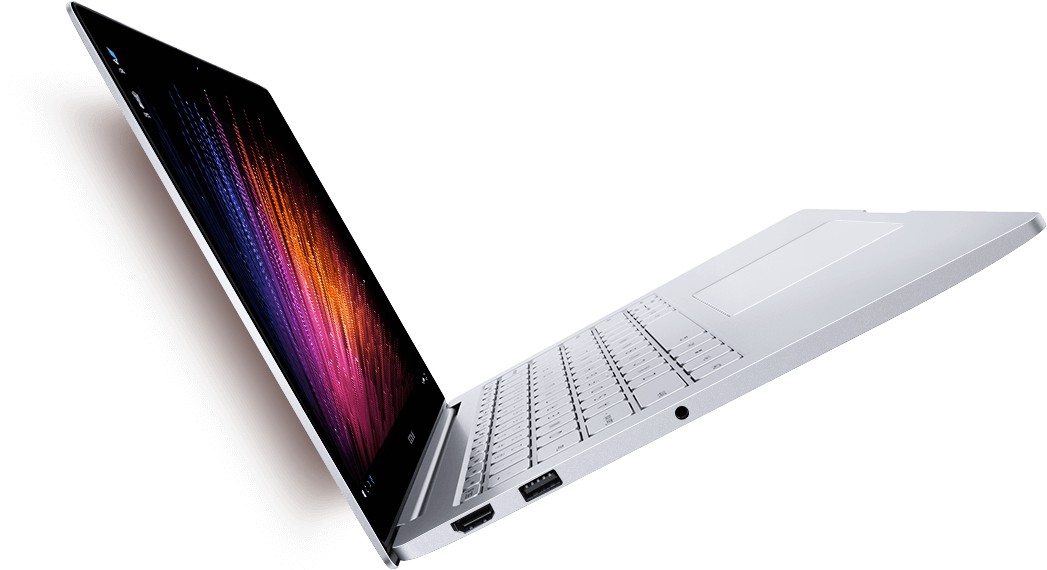 MacBook Air hasn't been refreshed for more than a year, and it still doesn't offer a Retina screen resolution. It offers solid specs along with high mobility due to its light frame.
The MacBook Air comes in two screen sizes, 11.6-inch, and 13.3-inch. Both editions come with dual-core Core i5 processor with a base clock of 1.6GHz (Turbo Boost can ramp up the frequency to 2.7GHz) and for a price, you can choose 2.2 GHz dual-core Core i7 CPU with a Turbo Boost up to 3.2GHz. The Mi Notebook Air also comes in two sizes – 13.3-inch and 12.5-inch. 13.3-inch one comes with a dual core i5 CPU (up to 2.7GHz), while 12.5-inch model comes with Core M3 CPU.
Display resolution of MacBook Air is 1366 by 768 on the 11.6-inch version, and 1440 by 900 on the 13-inch version. The Mi Notebook Pro Air comes with 1080p (1920 by 1080) resolution on both 13.3 and 12.5-inches models.
MacBook Air doesn't have discrete graphics, it's available only with integrated Intel HD Graphics 6000; Mi Notebook Air (13.3), however, comes with GeForce 940MX, and while 940MX isn't exactly a powerhouse, it will allow you to play popular games (like CS: GO or DOTA 2) in 1080p resolution with high frame rate. 12.5-inch edition comes with integrated graphics, same as MacBook Air.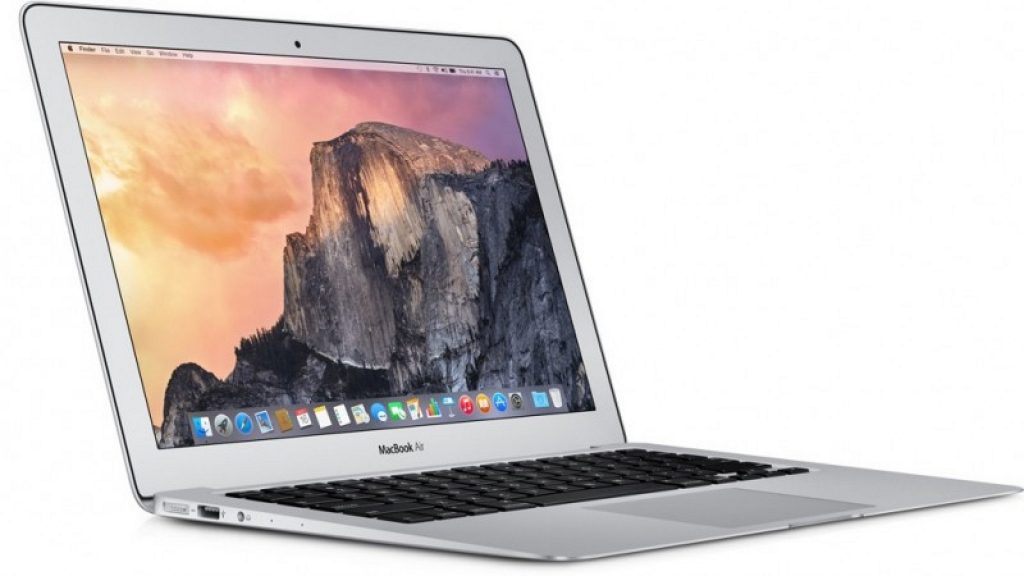 The Xiaomi Mi Notebook Air (13.3-inch model) comes with a 256GB SSD and 8 gigs of RAM, one USB type-C, 2xUSB 3.0, 1xHDMI port, and 3.5mm audio port. The 12.5-inch version comes with 128GB SSD, 4 gigs of RAM, and one less USB 3.0 port, there's still an HDMI port and 3.5mm audio port. MacBook Air comes with a choice between 128/256/512 SSD (both on 11.6-inch and 13.3-inch versions), and 8 gigs of RAM (11.6-inch version can have 4GB of RAM).
Battery life for MacBook Air is stated at up to 9 hours (11.6-inch), and up to 12 hours (13.3-inch). The Mi Notebook Air has a battery life of up to 9.5 hours (for 13.3-inch version) and up to 11.5 hours on 12.5-inch model.
MacBook Air is just 17mm thin, and weighs 1.08 kg (11.6-inch), the 13.3-inch model has the same height, but it's a bit heavier, weighing 1.35 kg. Xiaomi Mi Notebook Air, on the other side, weighs 1.08 kg and is just 12.9mm thin (12.5-inch); 13.3-inch version weighs 1.28 kg and has a height of 14.8mm. As you can see, Mi Notebook Air is both thinner and lighter than its Apple counterpart.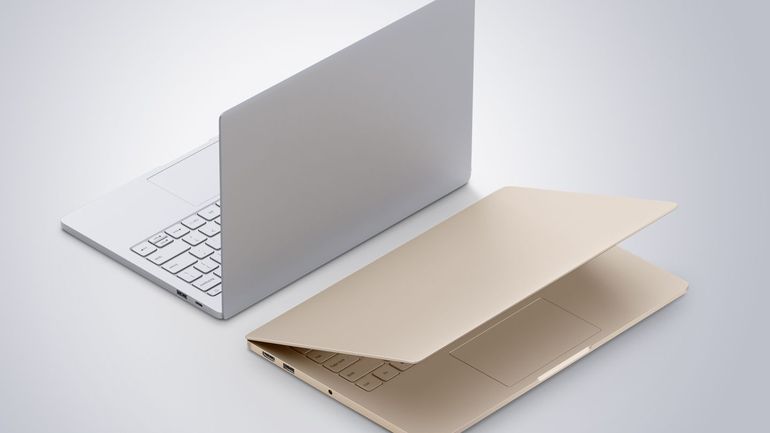 Both laptops have a brilliant design, metal body, and look really stunning. MacBook Air 11.6-inch version comes with a price of $899 (128GB of storage), $1099 (256GB of storage); 13.3-inch version has a price of $999 for 128GB of storage and $1199 for 256GB of storage. The Mi Notebook Air costs around $750 (13.3-inch) and $525 (12.5-inch).
Xiaomi Mi Notebook Pro offers much more for the money, is cheaper, has better resolution, is thinner and lighter, but comes with Windows 10 Home Edition. Although MacBook Air looks like a weaker choice, it comes with Mac OS X, and it is known that Apple's OS stability is one of the main reasons for buying a MacBook. On the other hand, if Windows 10 is not a problem, Mi Notebook Air looks like a much better choice.