Apple MacBook was revamped last year and was very important for the company to make a lasting impression on the notebook market. It brought a beautiful design with a lighter and slimmer body than the MacBook Air (11″). But of course, it came with downsides like limited connectivity options, modest battery life and performance, and the comparatively high starting price. Well, there was a lot for Apple to learn from its mistakes.
The company did pay attention to the shortcomings of the MacBook and gave it a major update this year. The new MacBook 2016 comes with the same design but with a new "Rose Gold" color. However, it weighs just 920g and is 13.9mm thin, thus beating most of the current 12-inch laptops.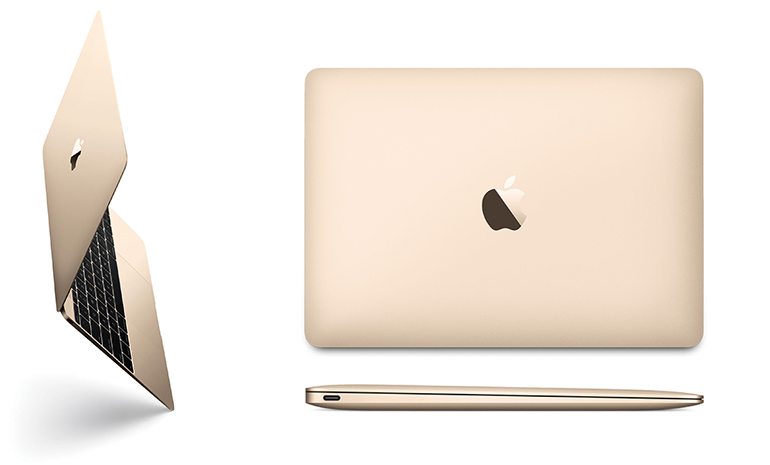 Apple MacBook (2016) Display Rocks
With its impeccable build quality and its always-silent behaviour, the 2016 MacBook rocks a 12-inch 2304 x 1440 Retina Display with a pixel density of 226ppi. It provides bold and colorful output and the viewing angles are great. The screen is bright enough to be used at 50% of its brightness comfortably, thus saving more battery.
New 2016 MacBook Gets Better Battery life
The slim body of the MacBook does not give Apple much space to increase the battery size. However, the new Skylake CPU makes the laptop go on for another hour for normal web browsing. The processor is one of the major reasons for the significant bump in the battery life of the new MacBook 2016. You can get around 9 hours of battery life with the use of Lighter, which is still good considering Apple's claimed 10 hours.
Skylake Makes It Faster and More Efficient
Probably the main reason to introduce the new MacBook was to bring in the sixth-gen Skylake processors into the MacBook family. This new laptop is the first from Apple to use the new processor, which will hopefully be used in the upcoming MacBook Pro 2016.
The 1.1GHz Skylake processor scores 5,020 on Geekbench 3's multi-core test, thus performing 10% better than the 2015 MacBook. The integrated HD Graphics 515 GPU scores 20.5fps, which is good enough by integrated graphics standards. In real life usage, the MacBook (2016) performs smoothly in routine tasks like MS Office and photo editing. You might even be able to pull off normal gaming easily without hiccups.
Verdict
If you don't have the MacBook 2015 and want to buy one, you should go for the newer MacBook 2016 that costs the same. It is extremely light-weight and slim and comes with good battery life and more connectivity options. It's a good buy, but if you have got more money to spend, we suggest you wait for the MacBook Pro 2016.