The iPad tablets from Apple are the best selling tablets in the world. Even as tablet sales continue to plummet, Apple manages to remain at the top of the market. We are expecting new iPads late this year or in 2017. Apparently, senior analyst Ming-Chi Kuo has compiled the results of research regarding the upcoming iPad models.
According to Ming-Chi Kuo, Apple will launch three iPad Pros in 2017. Aside from the 12.9-inch and 9.7-inch iPad Pros, the company will introduce a 10.5-inch to that lineup. So, we should expect a 12.9-inch iPad Pro 2, a 10.5-inch iPad Pro and a 9.7-inch iPad Pro 2. These findings discredit the rumours of an upcoming iPad Pro 2 this year during the launch of the iPhone 7.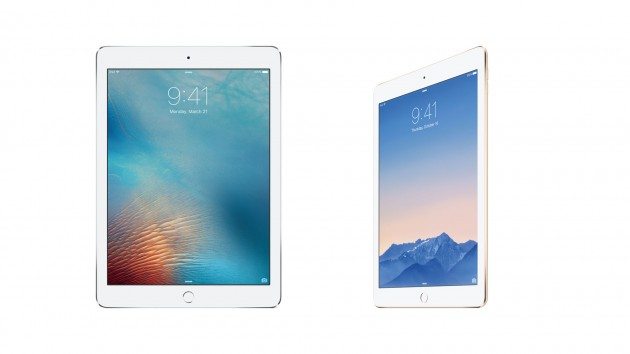 Kuo's findings do not end there. He speculates that Apple is planning to introduce highly revamped models in 2018. We shall see the introduction of iPad models with a revolutionised design, and the models shall feature an AMOLED display.
Even with the introduction of the said iPad Pro models in 2017, Kuo predicts that the iPad sales will continue dropping until the company introduces the revamped models in 2016. This prediction is not ill-thought considering the tablet market is experiencing a decrease in shipments every year. Kuo predicts the iPad shipments to total to 35-40 million in the 2016 fiscal year.
Meanwhile, the fates of the iPad Mini lineup and the iPad Air lineup are not certain. The iPad Mini has suffered a significant decrease in growth since the introduction of the iPhone 6 Plus and 6s Plus. The two iPhones have a display size close to the iPad Mini and feature better specs, such as the AMOLED screen. The 9.7-inch iPad Pro, introduced in March this year seems a perfect replacement for the iPad Air. But Apple is yet to confirm all these rumours that appear to make sense.
So, that is a round up of the findings of the renowned analyst, Ming-Chi Kuo. What do you think, should Apple terminate the iPad Air and the iPad Mini?