It the explosion season for flagship smartphones. The whole fiasco was brought on by the new Samsung Galaxy Note 7. Recently, a report about an exploding iPhone 7 came forth too. Now, a student has claimed that his iPhone 6 Plus device exploded in his back pocket while he was in class.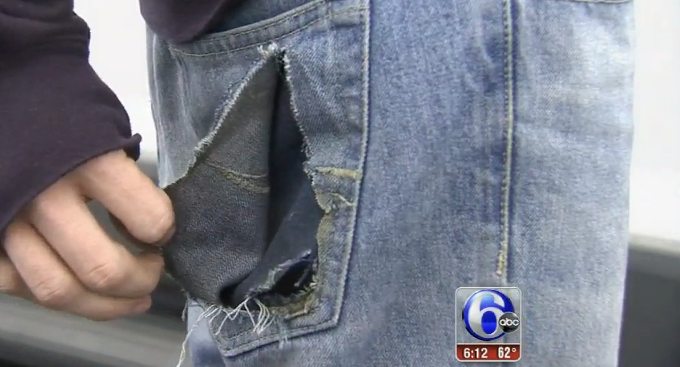 The new incident was reported by Darin Hlavaty, a student at Rowan College in Burlington County. He has owned his iPhone 6 Plus for past six months. The iPhone 6 caught on fire while a class was going on. He describes that he felt the iPhone was getting hotter. He threw it away and kicked it because it was on fire. Darin stated that his phone did not show any other problems except for a crack, which might be the reason behind the fire.
"Right as class was starting, my phone started smoking in my pocket. It was a fire," said Hlavaty.
As per Phone Radar, another student [Rebecca Bookbinder] reported that she heard a popping loud sound out of nowhere when she saw the back pocket of Hlavaty on fire. The cause of the incident is still unknown. However, the reason might be as simple as Darin sitting on it. The iPhone 6 Plus battery is prone to combustion when improperly handled.
However, this is not the first time an iPhone has exploded. Recently, several images surfaced online that showing a burnt up iPhone 7 device. In this case, the Apple iPhone 7 did not catch fire. Instead, its battery simply 'inflated,' which is reported to have happened before with faulty batteries in Apple devices. As per Tech Times, an Australian cyclist also received third-degree burn on his right thigh because he fell on his iPhone 6 in his pocket. The cyclist has undergone a skin graft after the accident.
Apple is yet to comment on the recent incidents of exploding iPhones. Users would be wise to handle these powerful flagship devices with a care, though.