When you've got two great competitors in the high-end tablet market, confusions are bound to happen. The confusion between the Apple iPad Pro vs. Microsoft Surface Pro 4 is a big question for many buyers who are ready with their cash to bring one of these tablets home.
Both the devices have got their own pros and cons, but which one is the better in terms of value-for-money and features is a thing we are going to find out now.
Display and Design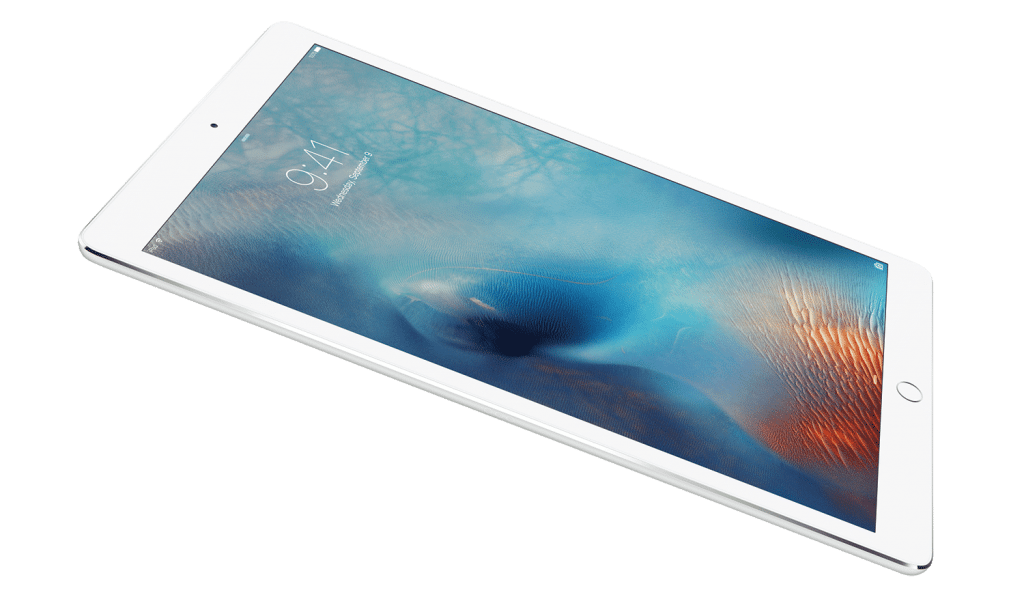 The Apple iPad Pro is large and gets a 12.9-inch screen (diagonally), though it is one of the thinnest tablets in the market. Of course, you will need to avoid occasional slips and falls due to the large size, but that extra real estate results into a stunning display along with the best audio on any mobile devices.
Talking about Microsoft's Surface Pro 4, it features a 12.3-inch display, but speaking about its real world size, it can fit into an iPad Pro easily. Though it is large too. The tablet is thin but does not get curved edges, as there are a couple of ports that offer utility. A heat-dissipating PC-like grille has also been given on the side.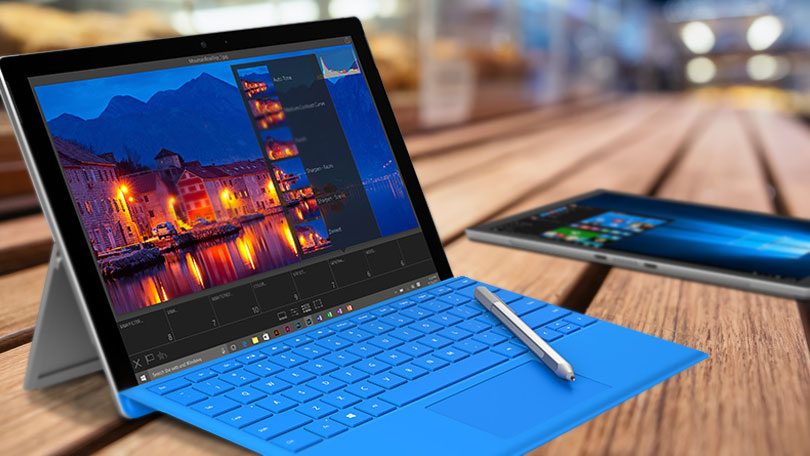 Performance
The iPad Pro, along with being larger, is also more powerful of the two and is truly what a tablet should be like. The tablet easily handles heavy-duty tasks and is buttery stable on the go. Can you expect a tablet to handle 4K video editing seamlessly without stuttering? Well, the iPad Pro does that without any hiccups.
That said, the Surface Pro 4 is also a very powerful tablet, but it seems more like a thinner Ultrabook rather than a performing tablet. Switching between programmes can take a moment sometimes as can waking the tablet from sleep. This tablet can run full programs, but even the native apps are prone to crashes. It thinks like a PC and even acts like one, so it can be a replacement for an old laptop.
Accessories
When the iPad Pro was launched, a couple of new accessories were introduced. First is the Apple Pencil, which is a stylus meant for the iPad Pro, and the second one is the Smart Keyboard dock that can be attached to the device. Of course, both of these accessories need to be bought separately but are worth it. The keyboard is awesome, its only drawback brings the absence of a trackpad (but then this is for a tablet). The Pencil gets a pressure sensitive tip, which means you can do a normal pencil-like shading by using its sides.
Meanwhile, the Microsoft Surface Pro 4 comes with a full keyboard that is backlit and gets a trackpad too. It works like any other normal laptop keyboard and will make you feel at ease. The stylus that can be docked into the tablet gets a clicker on the top that can be used as an eraser or can be used to open Cortana or OneNote. This Pen, unlike the marble-like-solid Apple Pencil, feels like a Pen.
To be very frank, the iPad Pro easily beats the Surface Pro 4 in terms of performance. But still, the final decision depends on the user. Want iOS? Go with the iPad Pro. Are better off with Windows? Get the Surface Pro 4. Period!