Apple has announced today that you will be able to purchase the 12.9-inch Apple iPad Pro from Apple's online store (Apple.com), together with the Apple Pencil and Smart Keyboard starting Wednesday, November 11. But of course, you can find all of them at physical Apple stores and other authorized Apple resellers later this week.
The Apple iPad Pro wears a 12.9-inch IPS screen at a resolution of 2048 x 2072, and with a 265ppi pixel density. It runs on Apple A9X SoC, and supposedly with 4GB of RAM. The back camera has a capacity of 8MP, while the front one of 1.2MP. The battery will keep your device running for 10 hours, between charges.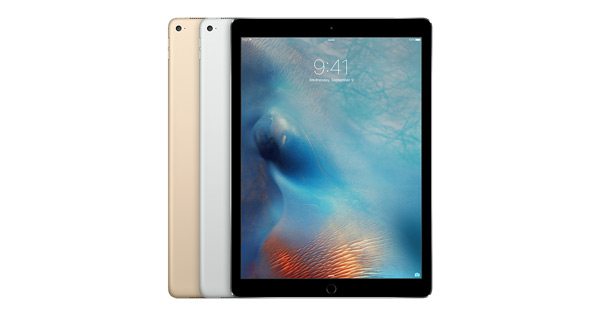 The Wi-Fi only Apple iPad Pro version, with 32GB of internal storage is priced at $799. The Wi-Fi + Cellular mode counterpart has a starting price at $1079 and comes with 128GB of internal storage. The Apple Pencil will cost you around $99, and the Smart Keyboard – $169. If you want to protect your iPad Pro, you can also get the iPad Pro Smart Cover in polyurethane ($59), or silicone ($79).
But there's an advantage for those who will choose to purchase their iPads from a physical Apple Store: you will have your iPad Pro set up by an Apple Store rep. You can also have your email set up, and you can also get a peek at the latest apps from the App Store, for free!
Apple will also launch the tablet on Wednesday in Anguilla, Antigua and Barbuda, Australia, Austria, Belgium, Canada, Cayman Islands, China, Czech Republic, Denmark, El Salvador, Finland, France, Germany, Gibraltar, Greenland, Guatemala, Hong Kong, Hungary, Ireland, Isle of Man, Italy, Japan, Liechtenstein, Luxembourg, Malaysia, Mexico, Monaco, Netherlands, New Zealand, Norway, Poland, Portugal, Puerto Rico, Russia, Singapore, Slovenia, Spain, Sweden, Switzerland, Thailand, Trinidad and Tobago, Turkey, UAE, US, UK, Uruguay and the U.S. Virgin Islands.
If you won't take our word for it, on how awesome the new iPad Pro is, then you can surely trust Philip Schiller, SVP Worldwide Marketing, Apple:
"The early response to iPad Pro from app developers and our customers has been incredible, and we're excited to get iPad Pro into the hands of customers around the world this week. iPad Pro is the most powerful iPad we've ever made, giving users the ability to be even more creative and more productive with the epic 12.9-inch Retina display, powerful 64-bit A9X chip and groundbreaking Apple Pencil and new Smart Keyboard. We can't wait to see what they do with iPad Pro."