Apple's next big thing – the iPad Pro 2 is already creating a big buzz across global markets. The tablet looks set to take on the likes of Pixel C and Samsung Tab 2 and guess what? It could be unveiled as early as next month!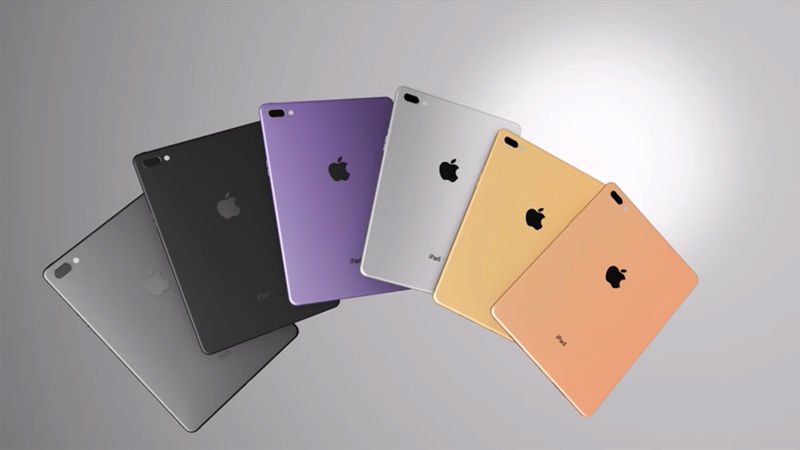 iPad Pro 2 Screen and Processor:
Coming in two avatars (a standard 12.9-inch model and a smaller 10.5-inch variant), the iPad Pro 2 is said to bear a bezel-less screen with no home button. According to Japanese site Macotakara, the bezel is likely to be trimmed only from the bottom of the device, taking the home-button away and integrating Touch ID into the screen itself. The top bezel will stay untouched, where the front-facing FaceTime camera will be positioned.
The look and feel of iPad Pro 2 will be a big upgrade over previous models and performance will be triggered by the new A10 chipset, the strongest ever from Apple. As we've already seen in past, this chip will be a modified variant of the A10 Fusion chip which powers the iPhone 7. It could be named A10X or A10X Fusion and paired with either 4GB or 6GB of memory for seamless work and play.
Release Coming Soon:
A few days back, IHS Markit analyst Rhoda Alexander suggested an April launch for the iPad Pro 2 and said Apple's manufacturing partners are set to begin a limited product of the 10.5-inch model. Though his report didn't mention anything about the 12.9-inch variant, we expect both iPads to show up together. Even mobile marketing firm Fiksu discovered 4 new iPad identifiers in its device data suggesting Wi-Fi and cellular versions of both models and an April launch.
Long story short, opinions differ on the release of iPad Pro 2, but most market pundits are predicting that the US-based giant will unveil it next month, following up with a global launch later this year. Also, this would match up with Apple's slow launch cycle, in which the last iPad was unveiled almost a year ago in March 2016.