Finally, the day that every iPhone fan was eagerly awaiting is here! Apple has launched the next-gen iPhone 6s and iPhone 6s Plus at its event today in San Francisco. These two new phones pack a lot of new features and definitely are the best iPhones so far.
The iPhone 6s carries a 4.7-inch Retina display, while the iPhone 6s Plus has a similar but larger 5.5-inch unit. Both the iPhones have Apple's latest A9 processor, making them faster and more fluid. In terms of camera, both the phones have seen a huge improvement; they pack 12 MP shooters at the rear and 5 MP FaceTime cameras at the front. The front camera has a Retina flash feature, which increases the brightness of the display by three times and thus illuminates the user's face, faking the job of an LED flash. Also, the rear camera (in the iPhone 6s Plus only) has Optical Image Stabilisation (OIS).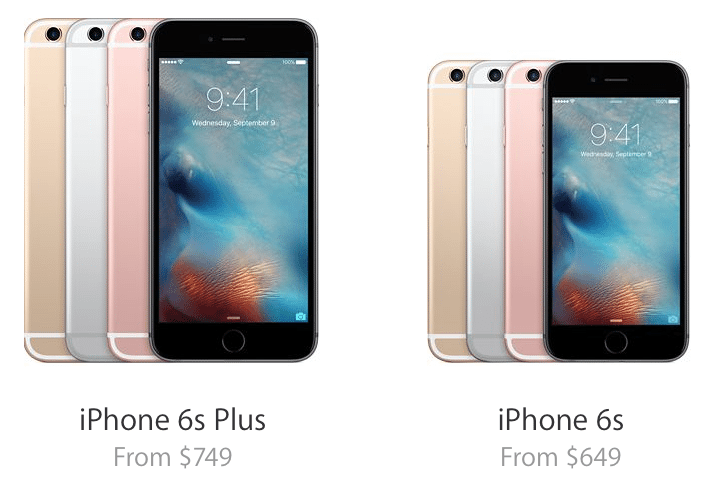 A bunch of other features – like Motion Wallpapers, better LTE and higher Wi-Fi speeds, and 3D Touch (Force Touch) – have been added to the new iPhones. The battery dimensions remain the same, so expect a talk time of 14 hours and 24 hours from iPhone 6s and the 6s Plus respectively. Both the phones will be available in Silver, Gold and Space Grey, as well as a new color scheme, Rose Gold, inspired from the Apple Watch.
Apple has also announced the prices and release dates for the new iPhones. Pre-orders for the iPhone 6s and the 6s Plus start on September 12, and the devices will start selling at Apple retail stores by September 25.