Apple Airpods have taken over the internet and not in a good way. The new wireless AirPods might easily make the meme for the 'most lost item' soon. The ridiculous design has also created an opportunity for some creative thinkers. Now, in what seems like a hoax, a company has come with a safety strap for Airpods, called the Airpod Strap.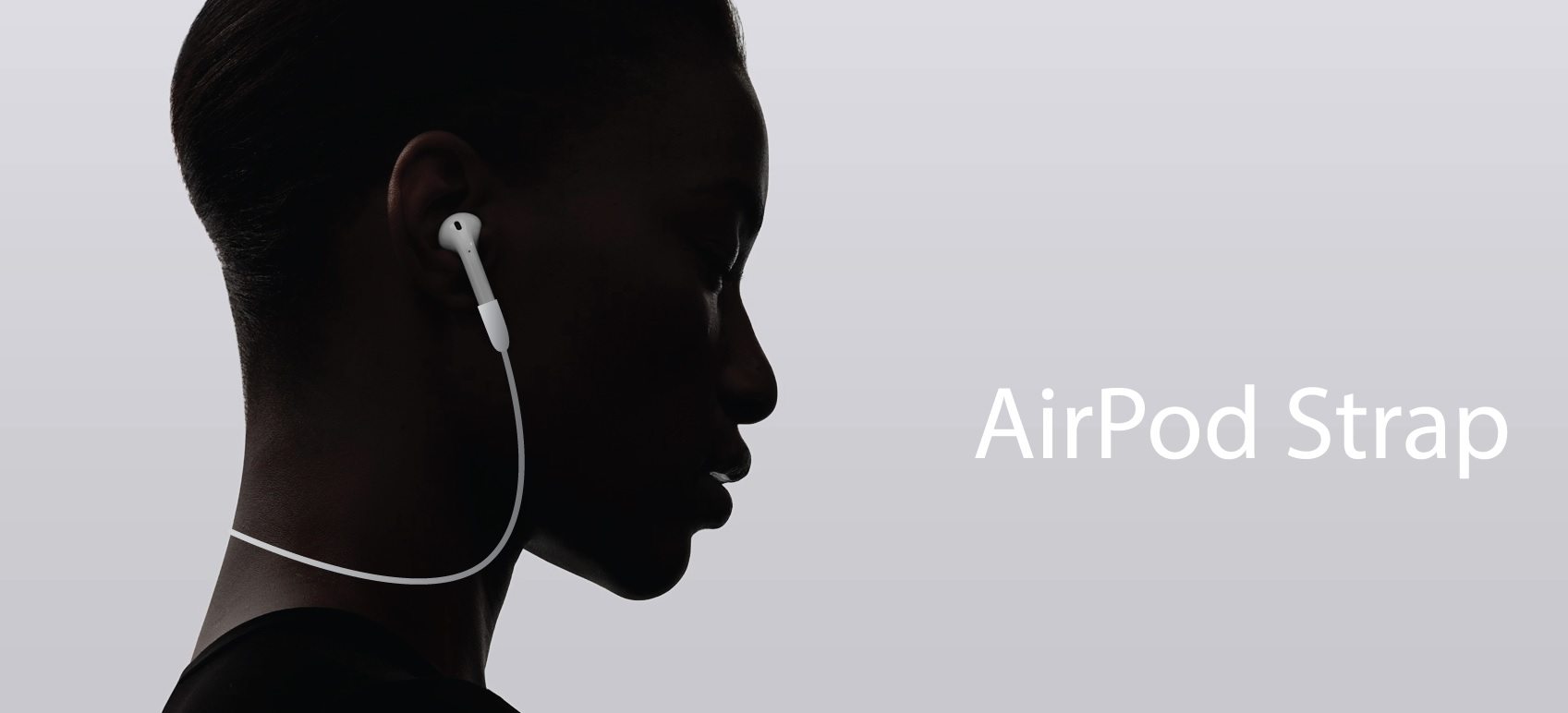 The AirPod Strap – real or just Photoshop work – does point out a major design flaw of the Apple's new creation. In current form, Apple Airpods are a disaster waiting to happen. The fear of loss is increased by the fact that the Airpods sport the same design as Earpods, which have a habit of slipping out. At $159, the Apple Airpods are in a dire need of outside help. Not many can afford to loose that kind of cash, every now and then.
The AirPod Strap is an attachment that allows you to connect the two AirPod devices together. The accessories idea will certainly make it a little harder to lose the new Airpods. The Airpod Strap is now available to pre-order at $19.95. You can check out the awesome contraption here.
The page description states – 'The AirPod Strap is used as a tether to keep your AirPods safe. They are easily attached and detached from the new Apple AirPods so removing for charging is easy!'
The creators of the new connection strap claim that they are definitely planning on selling these. 'There is a gap in the market and we are taking it,' says Robert Bodley, one of the people behind the idea.
If successfully produced, the proposed accessory might turn out to be quite useful. Apple fans will certainly be able to relax, instead of constantly worrying about dropping the $159 wireless headphones. While Apple is always trying to turn inspiring ideas into reality, this time, it can use some extra help.