Apple shed some light on its future plans with the Mac Pro and iMac lineups earlier today during a briefing with TechCrunch.
Needless to say, this was highly unexpected for many to see Apple communicating so candidly with the press. Not only did Cupertino uncharacteristically shared its plan for said lineups, but it also seemed apologetic for the long "pause in upgrades and update."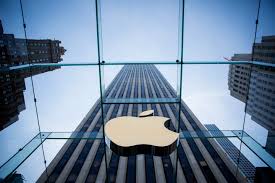 "If we've had a pause in upgrades and updates, we're sorry for that – what happened with the Mac Pro – and we're going to come out with something great to replace it," Schiller said.
In addition, Apple also disclosed some interesting numbers that would definitely bring some smile to the Microsoft and Windows loyalists.
The revelations were made by none other by Apple Senior Vice President of Worldwide Marketing Phil Schiller. Schiller was also proud to announce that the Mac user-base was fast approaching the 100-million landmark figure. Although, it still lags behind Windows 10 by a huge margin.
As of a few months back,  Microsoft projected the user base of its Windows 10 at above 400 million. Note that while it may appear as though Windows 10 is four times as much popular compared to the Mac, the user base is likely to be far stronger as Redmond reveals this data over six months back in Sep 2016. Also, while Microsoft only mentioned the user base of Windows 10, the number stated by Schiller included all Mac computers including those that run older version os the MacOS.
However, that does not mean that Apple is struggling with its PC business. In fact, that would be a very wrong assumption to make. According to Schiller, Mac is currently valued somewhere around $25 billion which is big enough to push the brand on the verge of being a Fortune 100 entity on its own. He also mentioned that the MacBook lineup adds to nearly 80% of all Mac shipments, with the desktop lineup lagging far behind only at 20%.