The MacBook Pro 2016 is not going to be announced alongside iPhone 7 and while it is said to feature a design overhaul, Apple's notebook sales are not looking so convincing, but there's always one product that helps to continue driving the momentum.
Surprisingly, it's the company's 12-inch Skylake powered MacBook. With the Broadwell powered models now being offered at massive discounts at online retailers, this model has started to bring in quite a large number of sales. According to Macrumors, the following statement was taken from TrendForce regarding Apple's progress with its notebook shipments.
"Apple's MacBook shipments in the second quarter were up 30.3% versus the first quarter, placing the brand on the fifth spot of the half-year ranking. This shipment surge was generated by the release of an upgraded 12-inch model of the latest MacBook. TrendForce expects MacBook shipments to register sequential growth in the third and fourth quarter because Apple will also be releasing new products for both periods."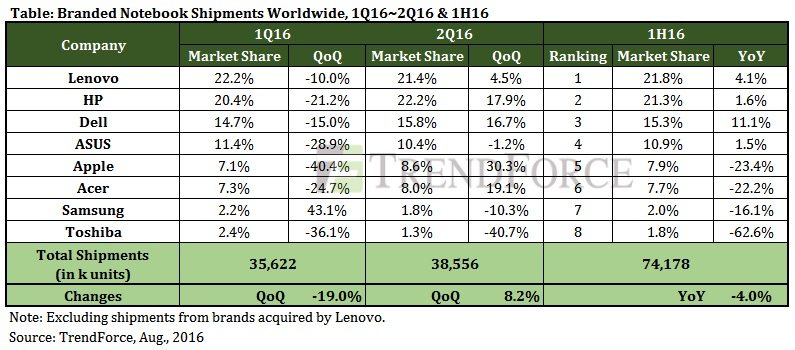 The 12-inch MacBook oozes with portability, but heavily sacrifices processing power that you will normally find on MacBook Pro models. However, it's the USB-C port that got the revolution started, and while that's the only port that matters, smartphone and notebook manufacturers have begun to realize the importance of this port, which is why it has started to get adopted on various phone models and laptops out there.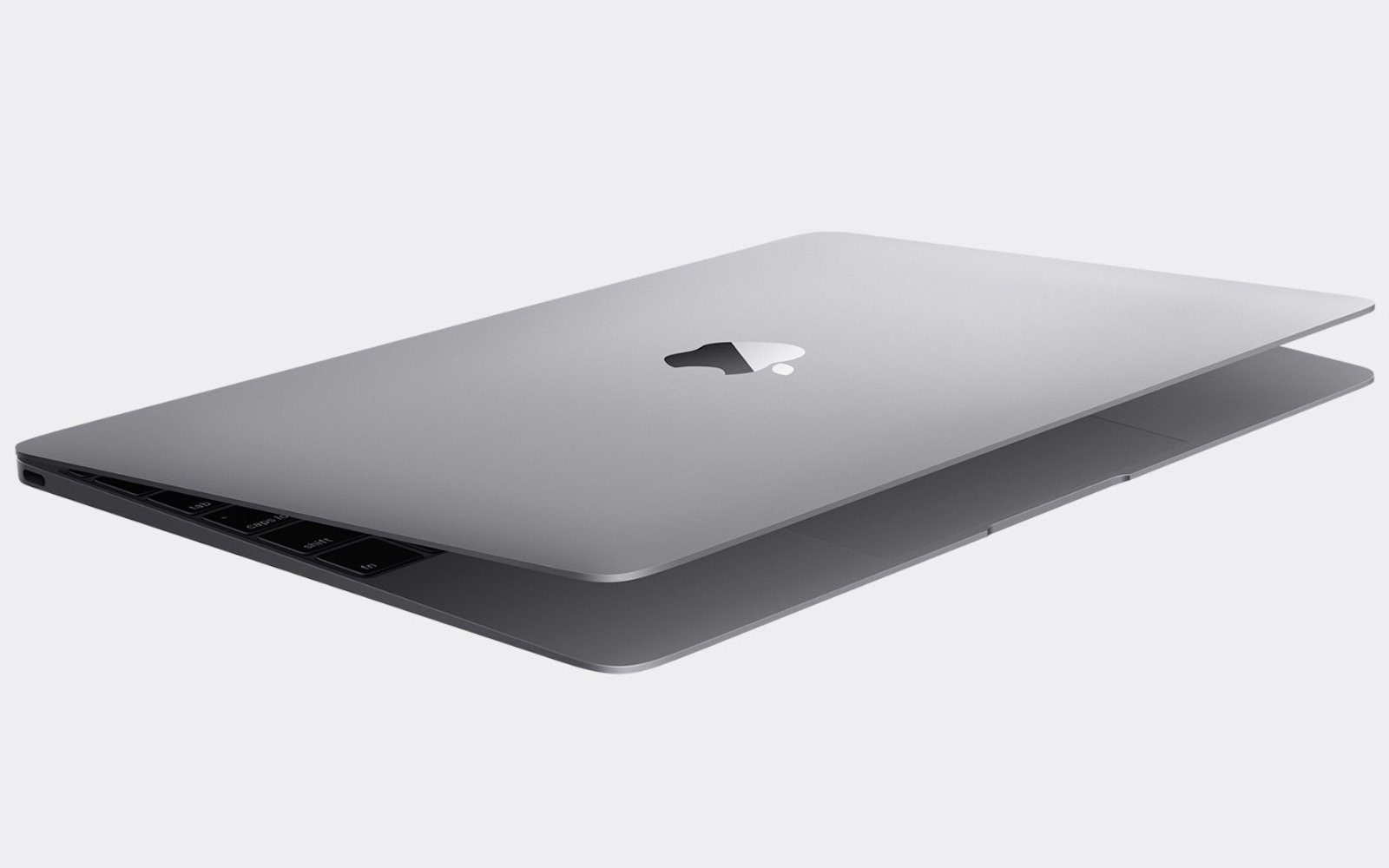 The haptic feedback motor present beneath the trackpad also provided Apple with the inspiration to produce a 3D Touch display for its iPhone 6s and iPhone 6s Plus, and the same feature is definitely going to be present in the upcoming iPhone 7 and iPhone 7 Plus. Next year, we could be seeing another MacBook refresh featuring Intel's 7th generation of processors, so let us hope that there's some form of improvement other than better processing power and efficiency.