It seems that the YouTube app for Android TV is getting some love from Google as it has received a major update. The update brings an all-new design for the app and a number of improvements that the users were complaining about in the past versions.
With the new update, the YouTube app for Android TV is in its second version and a lot of visual changes have been made. Starting from the side drawer which looks much cleaner now with far less number of options than the cluttered bar seen in the past. The search button is now a part of the list and the top of the section has the profile details that you have logged in.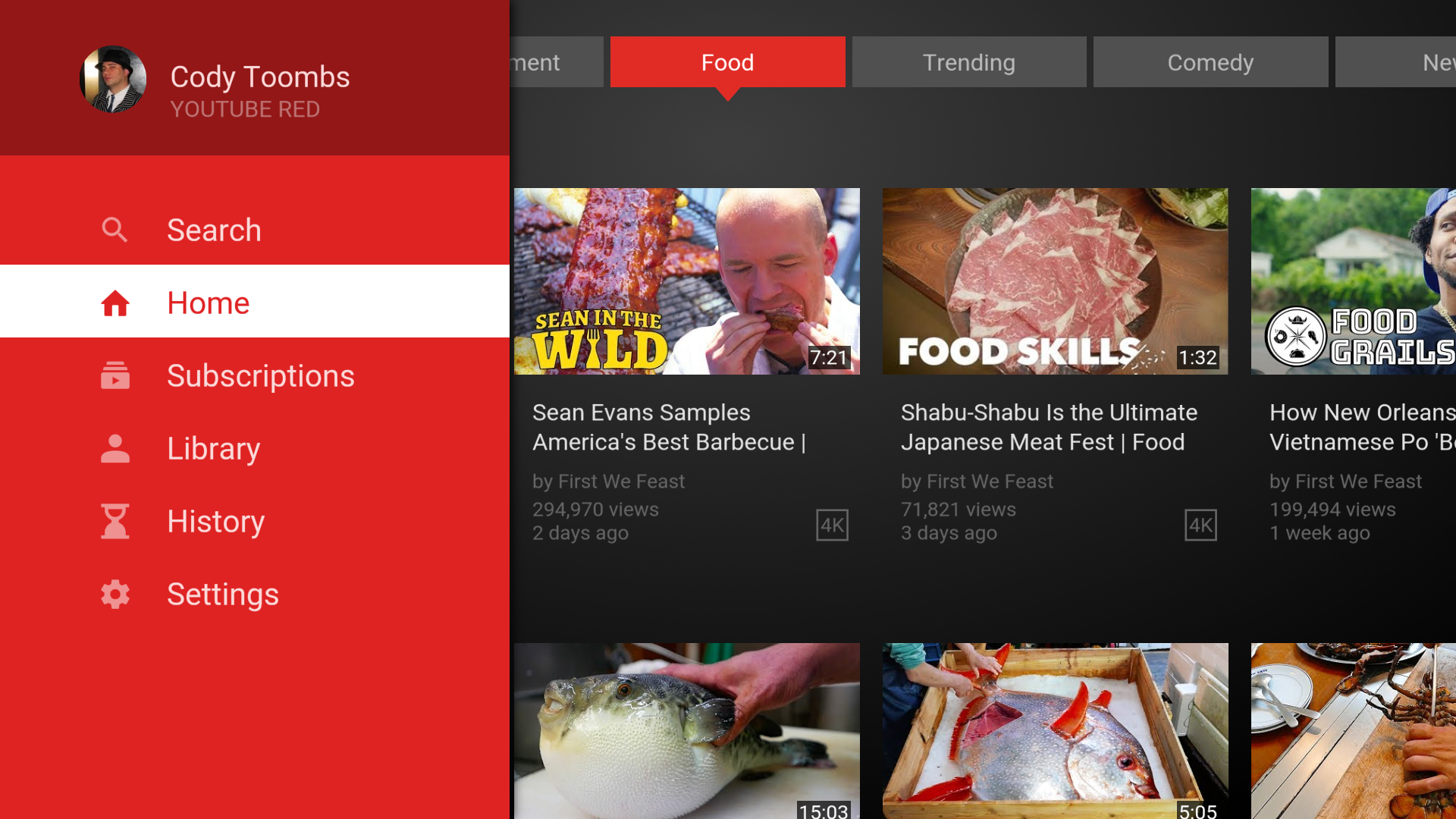 The main screen uses a darker colour profile with white colour used for highlighting the selected elements. The search bar remains on the top and below it is the categories of videos that you can browse. The recommended video section sits below it that can be scrolled sideways. The sidebar, when collapsed, is just the icons of all the options it has and the content on the screen flows below the sidebar icons.
Search is another segment that has been improved to offer much better and relevant recommendations. The functionality of the search remains to be more or less the same, but the UI is where the major changes have been made.
Apart from these, the video player is the most important part of the YouTube app for Android TV and it has also got a few significant updates. Most prominent of them all is the removal of the big red bar that used to sit below the video controls. With the version 2 of the app, more of the video will be visible and the overall UI of the player has been brought in line with that of the Android app.
Forward and backwards buttons have been replaced with next and previous buttons. The new buttons when pressed show a small preview of the next video before taking you to it. Also, the users will now have the option to stop the app from auto playing the next video while there is a pause between two videos or you can do it from the Settings menu.
You can download the APK of the YouTube app for Android TV from APK Mirror and install it on your Android TV. Get YouTube for Android TV 2.00.16 from this link.