slither.io is one of those few games that got viral very quickly. And why not? It has got the makings of an endless game- it's simple, it's not boring, it's gripping. The game was initially available online for desktop devices. But after it's viral success, slither.io app was released soon for Android devices.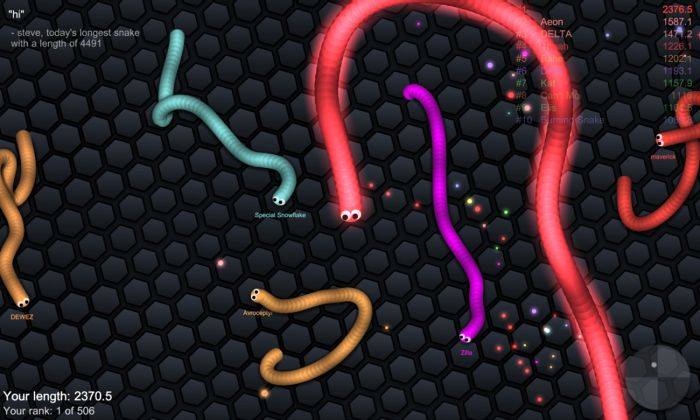 If you have played the game and don't have the app, don't waste any more time and download slither.io APK right now. In case you haven't played the game yet, it's simple. All you need to do is eat and grow- much like the famous Nokia game titled "Snakes". Eat and keep growing, and your aim is to become the longest snake. Avoid bumping your head into other players. And if other players bump into you, they explode and you can grow quickly by eating up their points.
That's pretty much that. The game isn't complicated but keeps you hooked to it for hours. Today, slither.io for Android has been updated to version 1.4.8 (build 1004008) which adds new skins and improves the online play. The slither.io download file weighs 19.97 MB and can be installed on Android 2.3+ devices. You can download slither.io APK latest version free from the official Slither.io website.