PokeWhere shows you the location of Pokemon around you in real-time on a map. It's basically a live radar to assist your hunting. Niantic Inc has been trying very hard to track down Pokemon GO cheaters. Many players were banned for using third-party apps that give players an undue advantage. But PokeWhere returned when many players complained about its absence.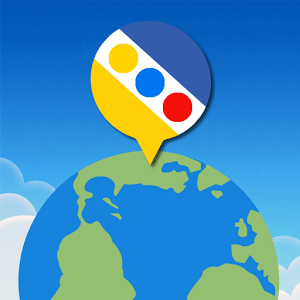 Many players use PokeWhere to track and hunt Pokemon, considering the fact that Pokemon Tracking System is no longer part of the game. This APP is available for both iOS and Android devices. If you are a fan of PokeWhere, you have probably already updated the App to its latest version. In case you missed, the latest version is available for download.
The version number is 2.3.2 and the file size is 10.37MB. The minimum Android OS required to install this APK is Android 4.1 (Jelly Bean, API 16). The APK works on Android 5.1 devices as well.
To use this app  follow these simple steps –
1.  On the top right, press the 'my location' button to locate your current position.
2. When you stop moving around the map a progress bar will appear at the top. Once it fills up, it will refresh to get Pokemon in that area.
3. If you don't see any Pokemon, you may need to scan by tapping on the blue scan button at the bottom.
4. Clicking on a Pokemon will you show the time at which it despawns.
You can get the latest PokeWhere version 2.3.2 from Apk4fun.com.