Google has just released a new update for its Voice app on the android platform. The latest update bumps the app to version 5.014 in the Google Play Store. Just last week, Google Voice was treated to a design refresh after a long time. And this time, the search giant has released the new variant with more conversation management options, GIFs, and more.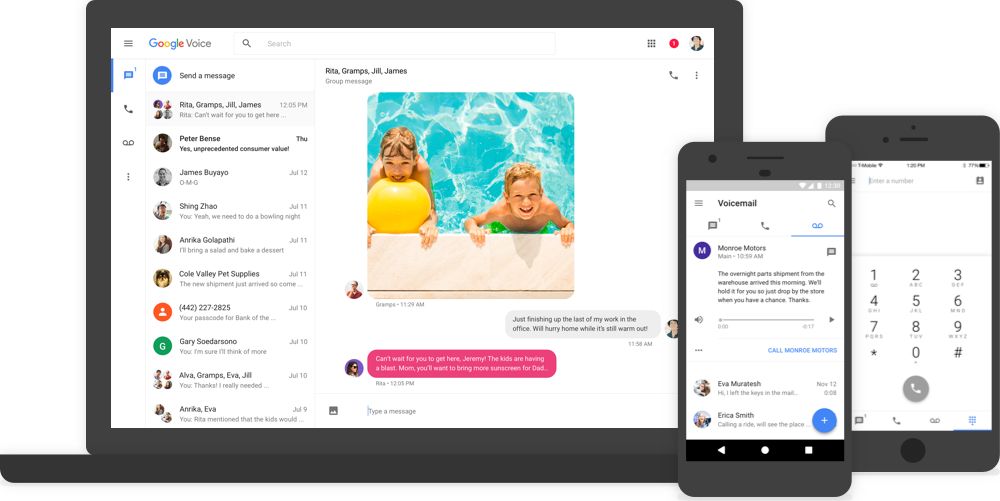 What's New in Google Voice 5.014?
This one's a pretty hefty update from Google and following is the complete changelog posted on the Google Product Forums.
Delete Conversations – You can now delete entire conversations on Android and Web. To delete an entire conversation, click the conversation > click More > Delete. Note that there is no trash and deletes cannot be undone.  Individual messages in a conversation can still be deleted by long pressing on a message in the mobile apps or right clicking on Web. Conversation delete will be coming to iOS in the near future.

Calling on Web – You can now "make a call" from the updated version of the web interface to any number/contact.

Do Not disturb – We've added the ability to toggle Do Not Disturb on/off on Android. When Do Not Disturb is enabled, call and text message forwarding will be paused and there will be a banner to indicate that it is turned on. To set a timer on Do Not Disturb, you will still need to visit the Legacy Google Voice on Web.

Disable app notifications for text messages (Android Only) – Avoid duplicate notifications if you have message forwarding enabled.

Conversation archive shortcut (Android Only)- Long-press on a conversation in the messages list to bring up the archive option.

Gif image search – You can now search for Gifs if you use Gboard on Android.
The first feature has been awaited for a long time on the Google Voice app.  Archiving option is also available, in case, you need that one. The Do Not Disturb mode can now be enabled from the app itself. For Gboard users, the built-in GIF search feature works in Google Voice now.
Google Voice 5.014 is 12.37 MB in size and can be downloaded from APKMirror.com. Do let us know your views on the latest update in the comments section below.