Google has just released a new update for its mapping application the android platform. Google Maps 9.51 beta comes with new goodies for users on the go. The latest release focuses on parking and routing. Just as the beta tag suggests, the latest release is directed at early testers of the Google Maps on the Google Play Store.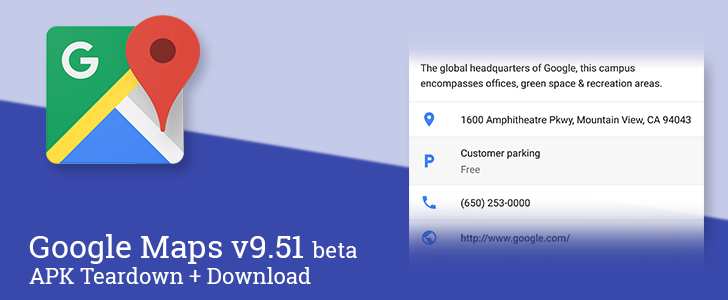 What's New in Google Maps 9.51 beta
First up, the latest update includes indicators showing if there is on-site parking available or not. And if available, whether it's free or paid. As reported by Android Police, the APK teardown also reveals a feature that will help drivers plan to find parking near their destination before getting there.
Following is the changelog from the same source:
Free / Paid indicator for parking on detail pages

Destinations now show if there is on-site parking
For those who don't know, Google has been working on the parking functionalities since the start of the year. The newest release falls along the same line. It helps users in learning the parking situation at the destination before rolling down. The feature is further refined with the knowledge of paid or free parking. However, being a work in progress, don't expect to find the info for all places right now. Also, the prices for the paid parking don't seem to appear, so we can surely expect a new update in some time.
Other than that, Google is also working on the nearby parking route changes on the Mapping application. This means that in future one can actually set the nearby parking as the destination, and then walk from there to the destination. The same was unearthed in the teardown by the Android Police team.
Overall, it's a hefty update, and if you rock a beta version, there is no reason to avoid the same. You can download the APK manually following the APKMirror source link mentioned below.