When Google introduced its new apps Allo and Duo this year, we hardly knew that the new apps were going to get so popular. Especially, the Google Allo app is a very smart messaging app that helps you express yourself better with text, stickers, huge emojis, doodles, and more. It comes with the preview edition Google Assistant and packs a feature called "Smart Reply", which learns over time and suggests responses to photos and texts in your style so that you don't need to type a word.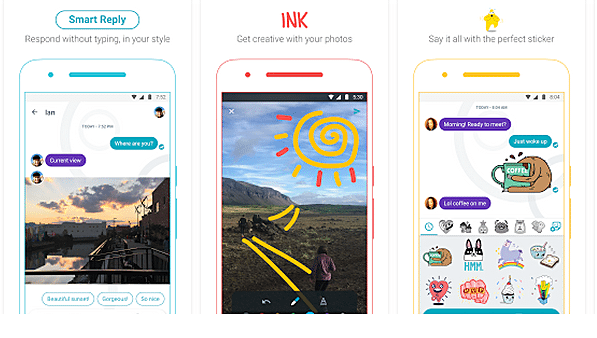 The "Ink" feature lets you draw doodles on photos or add text to them. With a quick swipe, you can change the size of your text when you want to "shout" or "whisper", so no need to use ALL CAPS now. The Google Assistant lets you share videos, get answers, find nearby restaurants, and more within a conversation with your friend. And there's incognito mode too with private notifications and expiring chats for more discreet conversations.
A new Google Allo APK update has been released today for Android 4.1+ devices. The latest release comes with version number 2.0, and the Google Allo 2.0 APK download file weighs 17.28 MB. The app now features direct share, direct replies in notifications, app shortcuts and GIFs in keyboard for Android 7.1+, monochrome chat, splash screen, landscape, multitasking, and incognito key alerts.
You can download Google Allo 2.0 APK latest version from APKPure.com or from the Google Play Store.