Google has brought a bunch of updates and new features to the Gboard app with its new update. The latest Gboard 6.2.18.151907649 update comes stuffed with a long list of features that includes a new Text Editor for precise cursor control, the ability to resize the keyboard in one-handed mode and more aesthetic changes like rounded buttons.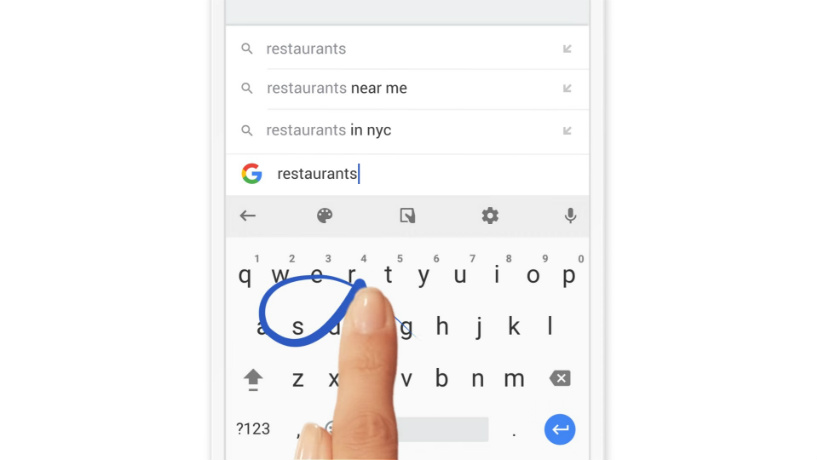 The changelog isn't official, but Android Police got hold of the APK file of the beta version and literally did a teardown. Google has brought a bit too many features that will definitely add to the user experience.
Text Editor tool is probably the best thing to have happened to the Gboard. We all have been through the frustration of bringing the cursor to the point where you want to but it would inadvertently jump a letter. That is the time when you want those precise arrow buttons back.
Guess what, the Text Editor brought those arrows back in the latest update. It can be accessed through an option in the Gboard toolbar. The tool has arrows in four directions for faster navigation and select button for cutting or copying a portion of the text.
Talking about the toolbar, it has now been made much more customizable. You get a few extensions that you can add to the toolbar using the 3-dot menu. You must know that the 3-button menu won't appear if you have the G button enabled. It can be toggled from the Gboard settings easily.
Customizability has also been added to the one-hand mode where you can adjust the size of the keyboard when in the mode. You can resize and reposition the keyboard, and if anything goes wrong, there is a reset button for your rescue.
The keys also have been worked upon and they now seem to have more rounded corners. A large number of new languages have also been added to the Gboard 6.2.18.151907649 update that weren't supported earlier.
Android Police also points out some codes hinting towards the upcoming features and improvements. The handwriting keyboard will now be merged into the Gboard app itself. An Incognito Mode is something that can keep a check on your privacy while you're typing certain words that you won't like to see in your dictionary. Nevertheless, these features just got mentioned in the app code and could possibly make their way to the official changelog of the beta version really soon.
The APK for Gboard 6.2.18.151907649 has been signed by Google and updates the existing app, which ensures that the APK is completely safe to install. You can download the Gboard 6.2.18.151907649 APK file from here if you don't want to wait for Google to push the update officially, which could even take months.