PewDiePie, one of YouTube's commercially most successful content creators, has been dumped from the website's advertising platform. The allegations against the popular YouTuber with over 53 million subscribers are rather serious and racial in nature.
According to reports, PewDiePie drew harsh criticisms from many in the community — his fans included — for posting anti-Semitic videos on his channel showing signs reading "death to all jews". Things got even worse for PewDiePie after Disney became the first major company to officially cut off all relationships with him and his channel.
According to Independent, YouTube has already confirmed that the PewDiePie channel would be removed from its advertising platform. Not only that, the video sharing portal is also canceling a reality show that the YouTuber was supposed to feature in.
"We've decided to cancel the release of Scare PewDiePie Season 2 and we're removing the PewDiePie channel from Google Preferred," a YouTube representative told The Independent.
For the uninitiated, Google Preferred is an advertising platform that enables advertisers to contact popular YouTubers to display ads during their videos. While the platform is certainly not exclusive and alternatives exist, YouTube includes it on a special page to allow easier access to the "the top 5 percent of content on YouTube". In addition, Google Preferred also help advertisers easily identify the brand-safe and most engaging content on the website.
Check Also: TubeMate YouTube Downloader
PewDiePie's videos have been scrapped from Google Preferred, thus preventing their further monetization, on the ground that they are in violation of YouTube's "advertiser-friendly content guidelines". Although often criticized, these guidelines are meant for preventing content creators from including "controversial or sensitive subjects and events, including subjects related to war, political conflicts, natural disasters and tragedies, even if graphic imagery is not shown".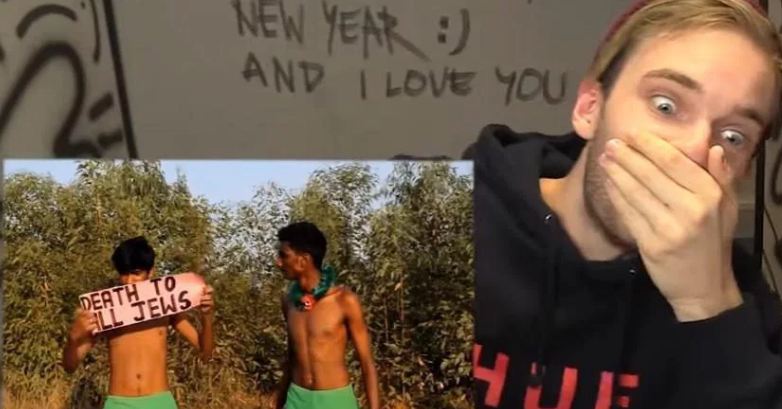 In his alleged anti-Semitic posts, PewDiePie — whose real name is Felix Kjellberg — paid several people to hold up signs that read "death to all Jews". He is also accused of encouraging his viewers to copy anti-Semitic slogans.
Fix: This video is not available in your country