The whole world has been condemning the recent Brussels terrorist attacks right now. The famous hacker group Anonymous has also come forward to condemn this just like it did after the Paris terrorist attacks. Anonymous has posted a new threat video on YouTube warning the ISIS of the impending cyber-attacks.
The group said in the video that, ""We have fought daily against terrorism and we have silenced thousands of Twitter accounts directly linked to ISIS. We severely punished Daesh on the Darknet, hacked their electronic portfolio, and stole money from the terrorists. We have laid siege to your propaganda websites, tested them with our cyber-attacks."
Anonymous has been fighting the Islamic State in its own unique way, but it is still to be seen whether this will have any impact on the operations of the ISIS or not. The statements issued by this hacker group have also been proved to be very accurate during the past few months.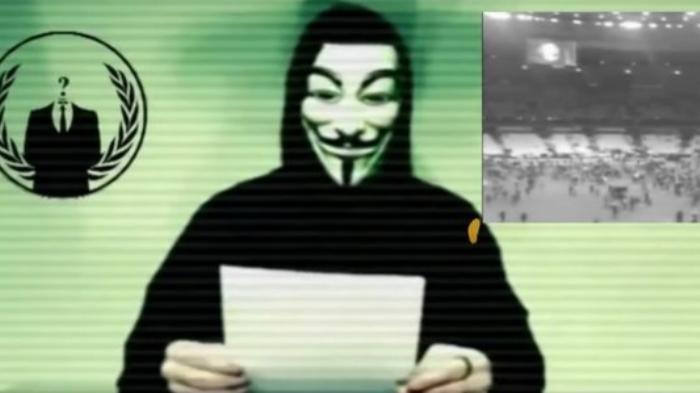 ISIS hasn't reacted to any of the actions of the Anonymous except for calling Anonymous as 'idiots'. Anonymous has done a great job by taking out almost 125,000 Twitter accounts handled by the ISIS, but it has hardly affected the Islamic State because it has still been able to retain its online presence. It's as if this famous hacking group has been striking down one account and the ISIS has been creating a new one again.
However, the bitter truth is still that Anonymous' strategy of taking down Twitter accounts and hacking different ISIS propaganda websites is hardly affecting the operations of the Islamic State. The Brussels attacks corroborate this hard truth.
Also, in spite of its earlier claims, Anonymous is hardly affecting the activities of Daesh and it has failed to sabotage the operations of Daesh which is still operating in its full glory. One of the most prominent setbacks for Daesh had occurred when an unsatisfied member of the group had revealed the real identities of about 22,000 ISIS members at the time of the group.
We'll keep a close eye on the activities of Anonymous and would let you know of all the developments. Till then, stay tuned and have a look at this latest Anonymous threat video: