Angry Birds has been many things since its initial release back in 2009, all the way to the new movie in theatres now. One unexpected surprise is that Angry Birds is also invading the city builder genre of games with Angry Birds Holiday, in which you manage a resort for pigs. This surprising change of heart on the part of birds is part of their strategy to find alternative ways to keep pigs away from the eggs.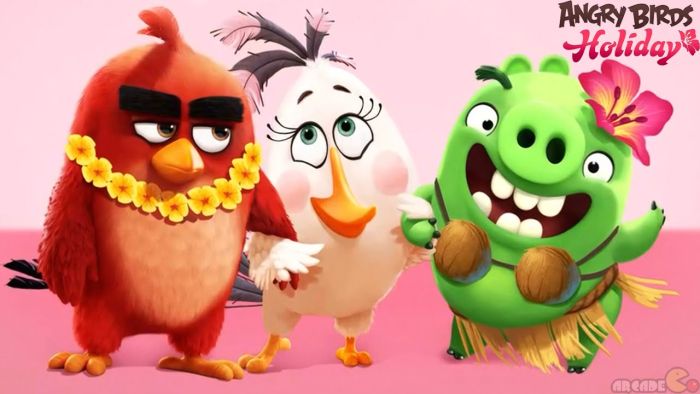 According to iDigitalTimes, Angry Birds Holiday is currently soft-launched in the Philippines. The game involves managing Holiday Island, a 3D rendered island where you must build the ultimate resort for pigs, complete with "tomato soup baths". An interesting feature you won't find in many other city builders is the ability to share pigs with your friends, earning both players rewards. You can install a variety of attractions in the resort, such dance floors, spas, cafes and so on. Of course, to keep the island running, you will also need to clear land, grow crops and produce basic goods.
There's currently no info on when Angry Birds Holiday will be officially launched, but we expect a release in a few months' time. If you can't wait to see what the game looks like, have a look at this gameplay video and be sure to let us know what you think about the game in the comments below.