The months-old tiring saga of Angelina Jolie and Brad Pitt's divorce and their consistent allegations has made fans question their years of togetherness. Since September 2016 when Angelina Jolie filed for the divorce with Brad Pitt, fans were in a state of devastation. The case further ruined with plenty of allegations from Jolie's side on Brad which led to worsening of the case but eventually, things got sorted and Brad came out clean. Following to which the case did step outside the walls of court but the on and off did not stop.
The most recent news indicated that both Angelina Jolie and Brad Pitt are trying to work out their issues in order to make sure that the family remains intact as before. According to HollywoodLife, a few days ago, Brad Pitt and Angelina Jolie's six kids visited Pitt's California home. Also, a source close to E!News said that: "They were with Angelina for probably 75 percent of the time when Brad was in the country and they'd go back and forth between her and Brad."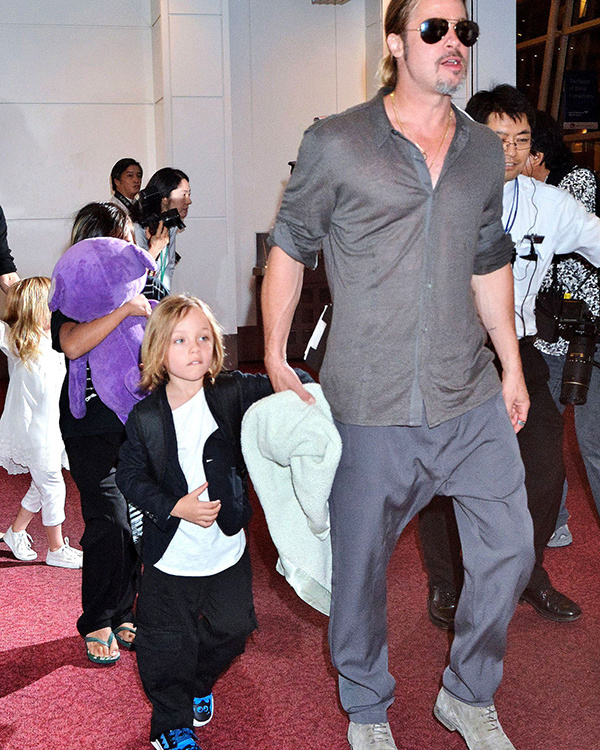 Well, it can be imagined that the effect of the ongoing divorce might have created a strong impact on the kids which is why both Brad and Angelina decided to work out on the issues. Also, it is rumored that things in between both the Mr. and Mrs. Smith stars have been improving and they are focussing more on their family's emotional health.
Well, we also hope that things improve in between the ex-couple and the family gets back together the way they were before. Stay tuned with us for more updates as we shall be updating the story again. Keep up!