This week saw several devices being part of Android Nougat update news. Beginning with Moto devices, the company has announced that both the Moto G4 variants and Moto Z will receive the OTA update in the fourth quarter of this year. Even though no exact date has been mentioned, it shouldn't be more than five weeks before the roll out begins, since we are past halfway in November. As for OnePlus devices, OnePlus intends to roll-out Android Nougat update for both models by the end of this year. This is good news for both OnePlus 3 users and those planning to buy the OnePlus 3T phone. The company also mentioned that OnePlus 3 will get the Nougat beta in late November, so OnePlus 3T should also be getting the beta update soon.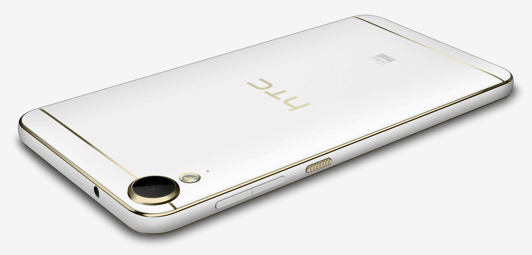 There's great news for HTC 10 users. HTC has officially announced that Android 7.0 Nougat update will soon start rolling out for its flagship phone – the HTC 10. The company has confirmed that all HTC 10 users will receive the Android Nougat update by late November or latest by early December. As far as Galaxy S6 and S6 Edge, the firmware should go public after the Galaxy S7 and Galaxy S7 Edge receive their Nougat-based official upgrade. Since rumors place Galaxy S7/S7 Edge Nougat firmware release date for January 2017, the Galaxy S6/S6 Edge should receive the update before the end of Q1 2017.
Meanwhile LG devices have received Custom ROMs. LG G3 got Android Nougat-based CyanogenMod 14.1, bringing all the goodies from the latest Android version. For LG G4, Android 7.1 Nougat update is now Available for install via Official CyanogenMod CM 14.1. LG G5 Android N update will be first rolled out on the company's home turf South Korea, only to be extended to other markets in the coming weeks. Also, Asus Zenfone 2 Laser and Selfie Android 7.1 Nougat Update is now available via CM 14.1.
That brings us to the end of weekly update of Android Nougat roll-out schedules. If you missed out in-depth news about Nougat updates, continue to read on!
https://www.mobipicker.com/moto-g4-g4-plus-moto-z-android-7-0-nougat-update-release-date-imminent/
https://www.mobipicker.com/oneplus-3-oneplus-3t-android-nougat-update-expect/
https://www.mobipicker.com/htc-10-android-nougat-update-release-date-set-late-november/
https://www.mobipicker.com/samsung-galaxy-s6-s6-edge-android-nougat-update-release-date-testing-already-started-final-build-scheduled-april-2017/
https://www.mobipicker.com/lg-g3-android-nougat-7-1-update-available-via-cyanogenmod-14-1-custom-rom-install/
https://www.mobipicker.com/lg-g4-android-7-1-nougat-update-now-available-install-via-official-cyanogenmod-cm-14-1/
https://www.mobipicker.com/lg-g5-gets-android-7-0-nougat-update-korea-us-india-countries-get-soon/
Attention:
Governments and ISPs around the World monitors their users' online activities. Reclaim your freedom with
ExpressVPN
and browse the internet with confidence.
https://www.mobipicker.com/asus-zenfone-2-laser-selfie-android-7-1-nougat-update-available-via-cm-14-1-install/