Google officially launched Android 7.0 Nougat on August 22nd.  The new OS is feature-rich and one you wouldn't want to miss. In this post, we'll give you 4 reasons why you should be upgrading to Android 7.0 Nougat and 2 reasons why you would want to wait a little longer.
Google in its own official website, termed the newest version as "our sweetest release yet". With features like Multi-window support to run two apps side by side, improved notifications pane with inline replies, tweaks to doze mode for extended battery life, improved data saver to restrict background data and much more Android 7.0 Nougat definitely packs a punch. The OTA update is being rolled out to Nexus smartphones and includes added support for Vulcan graphics API, dedicated VR mode and Emoji Unicode 9, among others.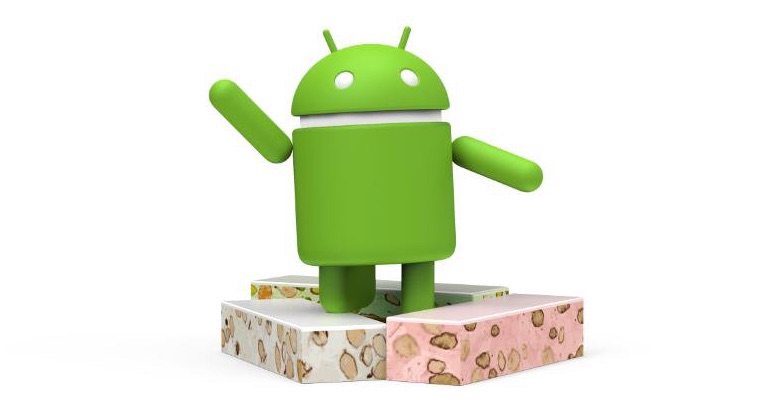 So far, after the Nougat was unveiled in March, Google released five developer previews to the public before officially releasing Nougat. Many have tested the developer previews and loved it. Now that official build is out, Nexus users are already updating their phones to Nougat, while others are installing the update manually. If you are still in a dilemma as to whether you should go for Android 7 Nougat right now or wait a little longer, this post will help you out.
4 Reasons Why You Should Upgrade to Nougat
1. Run two apps side by side: Google has added the native "multi-window" support in Nougat. This lets you run tow apps simultaneously. To get this feature working, all you need to do is click the recent apps button and long-press one of the running apps, and drag it to the top, then choose the second app. Both should work at the same time. You can browse the web in chrome as well as check Gmail at the same time. Or you can choose to watch youtube and have Google Maps open simultaneously.
To enhance the multi-window support, Google has added the ALT+Tab functionality. This lets you minimize the current app and instantly go back to the last app you were using. This is one of the most liked features in Nougat.
2. Enhanced Security: If you are someone who gives top priority to security, upgrading to Nougat immediately is the right option. Android 7.0 Nougat, being the latest version of Android, has the most up-to-date security tools. This ensures faster and safer Android usage experience. Of late, there have been several Android malware that compromised the security of smartphone users' data. Google has now announced that it will release monthly updates to Android smartphones to provide fixes for malware and improve security. So far, Google has done a good job keeping malware at bay.
3. Improved Battery Life: The "Doze" feature, that first made its appearance in Android 6.0 Marshmallow was meant to enhance battery life. Doze puts apps into low-power sleep mode when the device isn't being used. Now, the same feature has been further enhanced by Google in Android 7.0 Nougat. The Doze feature in Nougat is more aggressive and puts apps to a low-power state as soon as the screen has been turned off. The longer the screen is off, the more power you end up saving. It shuts down many background processes. Calls, Texts, and e-mails will continue to work, though. Android Nougat also has several measures in place to prevent wake-locks to prevent battery drain.
4. Best, Latest and Greatest: If you wish to get the best and the latest features as soon as possible, now is the right time to upgrade to Android Nougat. Like we mentioned, multi-window support to run two apps side by side, improved notifications pane with inline replies, tweaks to doze mode for extended battery life – and improved data saver to restrict background data – Android Nougat has it all. If you wish to enjoy the latest features, upgrade right away!
2 Reasons Why You Should NOT Upgrade to Nougat
1. Random Crashes: Several users have already seen random crashes with the Play Store app and several apps continue to struggle to work seamlessly with multi-window support. Some apps or websites have trouble with location services. Add to that the issues with Night Mode. Many users have complained that the Night Mode is extremely finicky. Of course, these issues are expected since this is an early release. As updates continue to come for Nougat, these issues will gradually get fixed. Google is already working on fixing all the problems being reported in Google product forums.
2. Not Prepared Yet? Don't Update: The best way to upgrade to Android N is to first have a backup of all the important data and create a restore point for your phone. If something goes wrong, you will be confident of having the data back by restoring the saved data. This just means that without being prepared, it's not advised to rush for the upgrade. Make sure you have a restore point to revert to, just in case something goes wrong!
Have you already upgraded to Android N? What do you think about the features available in Nougat? If you haven't already upgraded, let us know what's stopping you from doing so. Feel free to post your thoughts in the comments section!