While a lot of Marshmallow-eligible smartphones are still running Android Lollipop, Google will be releasing Android N Nougat soon. Yes, the name's decided and is final, and all we can do now is wait for the final version of the operating system to be rolled out. That will happen soon when Google will unveil its new Nexus 2016 smartphones.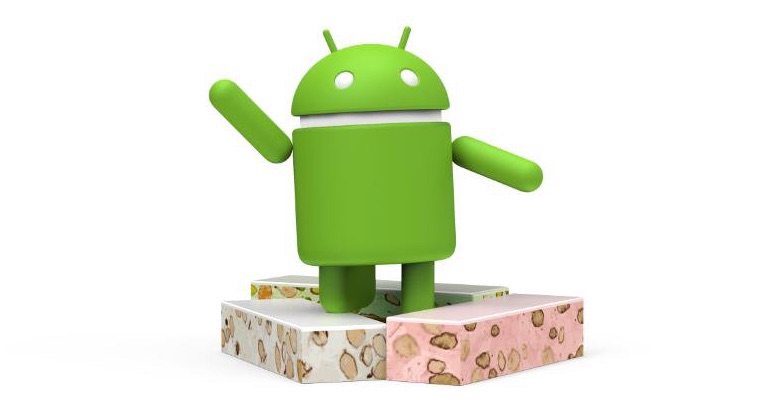 Meanwhile, let's talk about the difference between Android N Nougat vs. Marshmallow. Of course, Android N isn't a total makeover to Marshmallow, but it does come with a lot of changes enough for a major update. So let's take a look at the 10 features that make Android 7.0 worth the wait.
1. Improved Doze Mode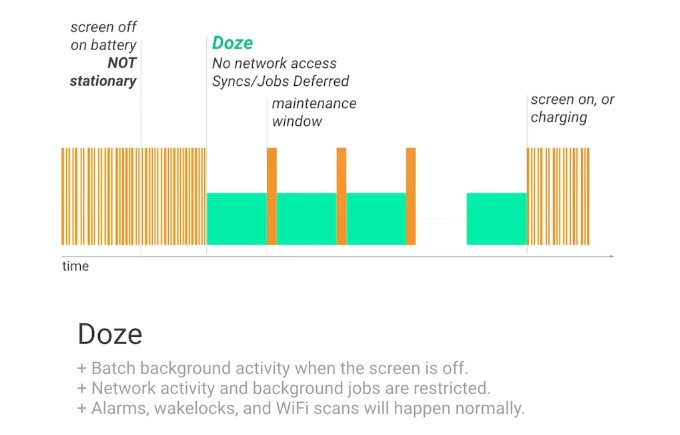 Doze mode was one of the major highlights of Android 6.0 Marshmallow, and in Android 7.0 Nougat, it has just become better. Doze in Android N will be much more efficient and will also provide better device performance. This translates to better battery life, and that's something Android users always look forward to.
2. Multi-Window Support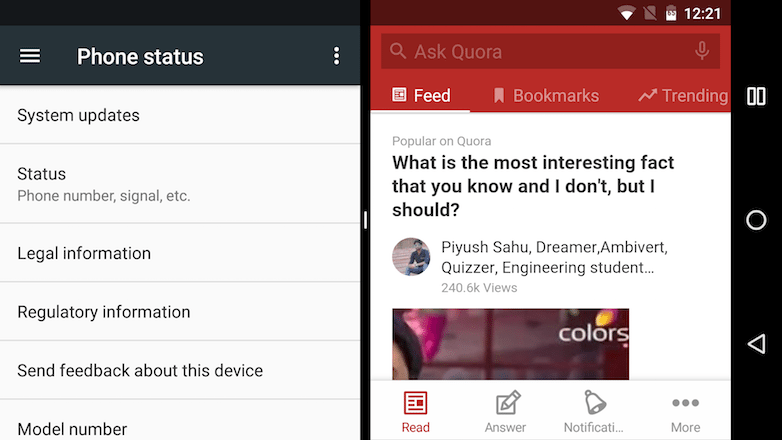 Finally! Android N supports multi-windows, which means you can keep more than one app on the screen, thus providing better multi-tasking. The multi-window feature was previously available only in Galaxy S7 and Galaxy Note5, but with Android N, all the Android phones can get the feature. Isn't it cool to watch a YouTube video while reading news? Small screen may be an issue sometimes, but something is better than nothing.
3. Redesigned Notification Panel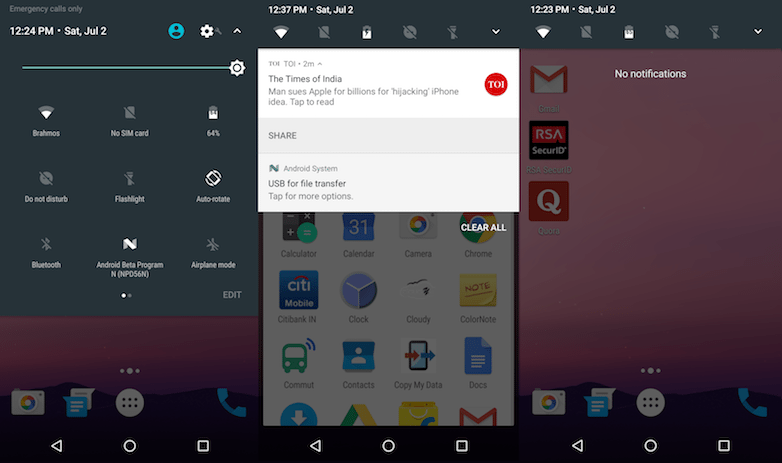 You may not notice this change immediately, but it is one of the most significant new features in Android N. The notification shade has been improved and organizes all the similar notifications into one. Also, you can now directly reply to messages from the notification shade itself without having to open the full app.
4. Data Saver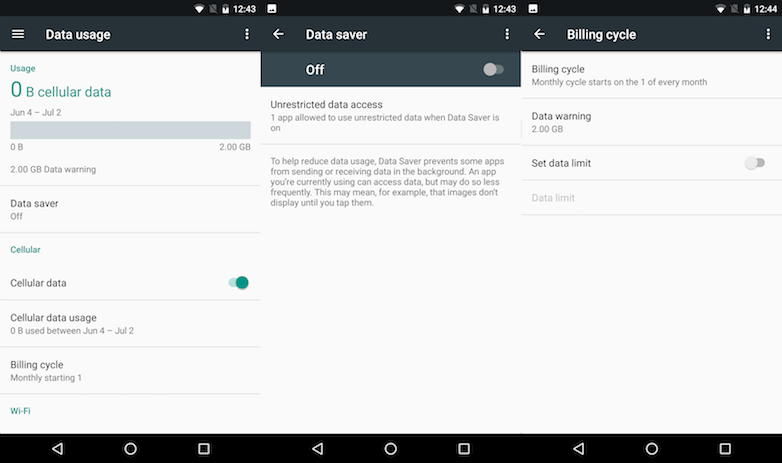 If you are fed up with apps using up all your mobile data in the background, then the new Data Saver feature in Android N will surely make you happy. With this new feature, you can basically choose which app needs to be given unrestricted data access and which apps needs to be checked. So your mobile data won't drain up as fast.
5. Auto Update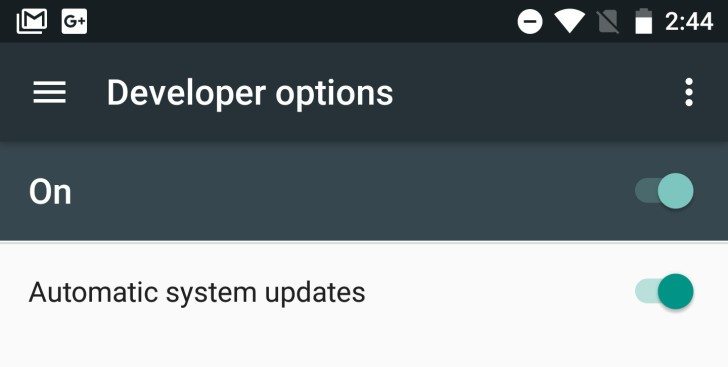 Isn't it frustrating when a major Android update is released and you need to wait a few days before the roll-out reaches you? With Android N, Google hopes to solve that problem. Whenever the device is connected to internet, it will download the latest available system images automatically so that you won't have to wait for OTA updates or notifications. This will also prevent fragmentation issues. We hope it does not work on Mobile Data.
6. Improved Settings Menu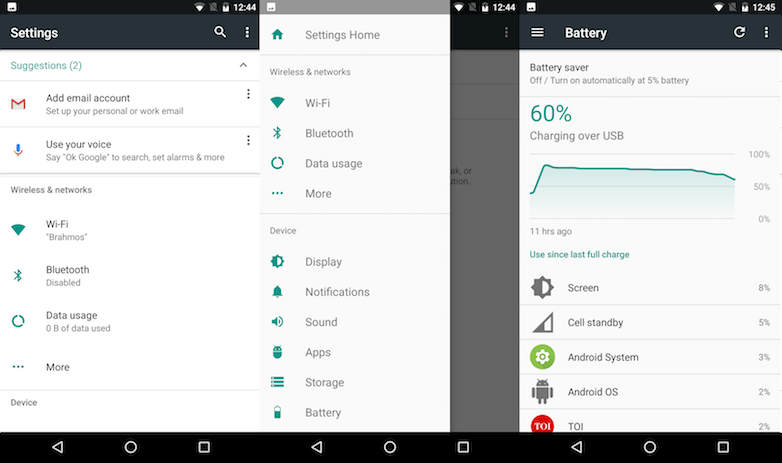 Though we never asked for it, Android N comes with a redesigned Settings menu, and it does look good. Data usage, RAM usage, Bluetooth connectivity, etc. are some things that will be available at a glance to the users. Overall, the menu is still clean and slick as we like it.
7. Keyboard Themes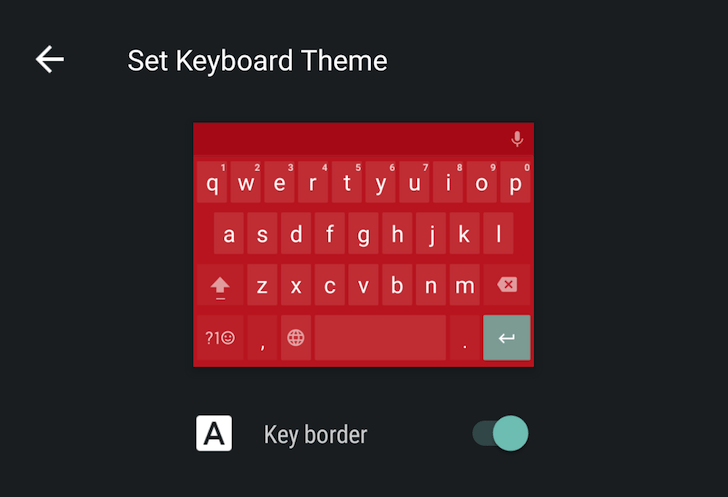 This is a small change, but is still something significant. You can now find more themes for the stock Googly keyboard in Android N. Just a little something to keep your device customized according to your personal preference.
8. New Emoji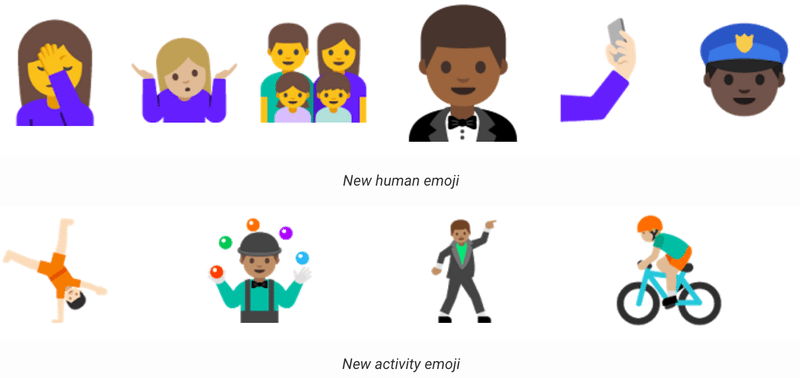 The emoji set in Android N is being updated and all the quirky blobs will now get a uniform appearance. Also, Google is suggesting 13 new emoji to be adopted in the Unicode Consortium for representing professional women better. Well, new emoji are always welcome as long as they aren't offending.
9. Performance
According to Google, Android N will increase the overall performance of the operating system in various aspects. Vulkan, a new graphics API, is being adopted in Android 7.0 that will deliver better graphics performance on tablets and smartphones. The same API is also being used in PC gaming. Apart from that, a new JIT compiler has been integrated in Android N that will supposedly improve battery life while also installing apps 75% faster as they will be 50% smaller in size. Looks like a tall claim but we are sure we can expect something like this.
10. Project Tango
We don't know much about this one yet, but it is being said that 3D location mapping for gaming and native augmented reality will be added to Android phones. Of course, high-end specs are needed for these things to work like depth cameras and 6-DOF sensors. But if Google includes Tango in Android N, it will come with minimum specs and requirements.
So that's all we know right now about Android N Nougat features, but we'll keep this list updated with new information about the OS.