Samsung is currently seeding the Android 6.0 Marshmallow update to its user of Samsung Galaxy S6 and S6 Edge but has kept mum regarding the update to its other devices. While there's nothing official about it, a new leaked timetable document supposedly shows which devices are next in line. There are quite a few handsets from last year along with some from previous one. The most notable entry is Samsung Galaxy Alpha which started the Aluminium craze in Samsung factory.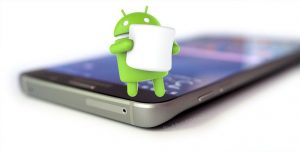 Obviously the last year Flagships are first in queue with Samsung Galaxy S6 and S6 Edge along with Note5. All three are getting their share of updates as we write this post and probably in the next few weeks. Next in line are 2014's Galaxy Note 4 and Note Edge which shall be receiving the update in April 2016. The 2014 Flagship Samsung Galaxy S5 is expected to receive the Marshmallow treatment in month of May with Galaxy Alpha toeing in June of this year.
As far as the tablets are concerned, the leaked timetable shows Galaxy Tab S2 8" and 9.7" receiving the Android 6.0 update by May 2016 too. Only Samsung Galaxy A7 2016 Edition from the second line is listed to receive the Marshmallow update but we are sure that the like of A5 2016 won't be left alone and shall receive the update later or same time.
Though, nothing has been official from Samsung, but judging by the leak history we expect it to stand true mostly.