According to the latest buzz, MNC can be the codename of the Google's upcoming Android M. Here MNC stands for Macadamia Nut Cookie. However like the past tradition we will not see such a long name for an OS version.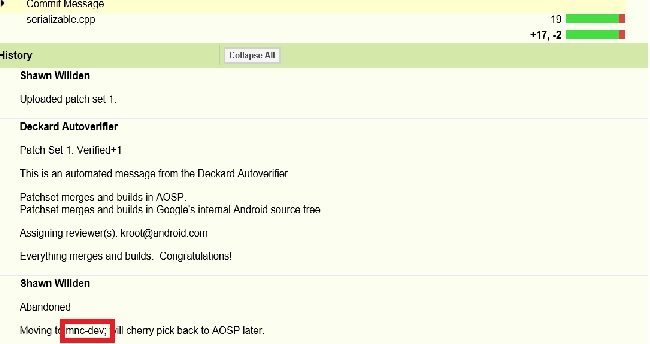 Earlier Lollipop was codenamed as LMP (Lemon Meringue Pie) whereas Kitkat was named as KLP (Key Lime Pie) in their AOSP (Android Open Source Project). So we can safely assume that this will hold true for MNC also. There are several places in AOSP were mnc-dev is mentioned.
Like last year when we have got a first look on Android Lollipop at I/O 2014, Google called it Android L only. Only by November'2014 we could actually know it's sweet name Lollipop. This year also, Google is expected to follow the same suit, when in the I/O 2015 which is due in next few days it will be released as Android M and later a name of sweet desert will replace the single character M in Android M.