Google has finally started rolling out Android 6.0 Marshmallow to its Nexus Devices. The newly launched Nexus 5X and 6P, however, will get it directly from the outlet. What comes as a great news is the fact the Marshmallow is perhaps the best operating system from Google till date with on Tap serve assistance, battery friendly features to help it work longer, and new app permissions to give more control.
According to a post on officialandroid.blogspot.com, we can see the following cool features that make Android 6.0 superior above the others.
The Assistance in the Moment feature helps you get relevant information and helping you get more done. For example, think that you had a meeting agenda at a particular hotel which just popped up on the screen. You just need to hold the Home button and Now on Tap will assist you get all relevant information connected to the agenda, like the the location details and other information pertaining to the agenda.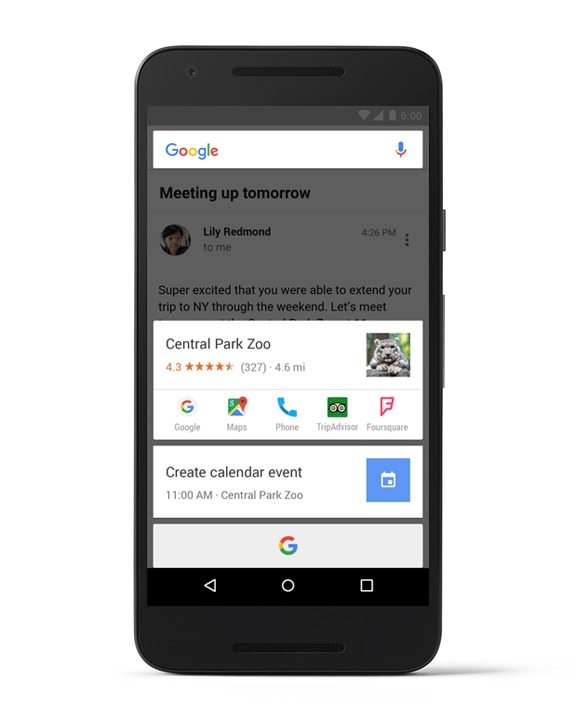 A new attribute called Doze helps Android recognize that the device is idle and automatically goes into a deep sleep to conserve power. The method was tested on Nexus 5S and 6S devices and it showed 30% more power. The other highlight lies in App Standby, wherein the device recognizes the less used apps and automatically puts them into a reduced activity state.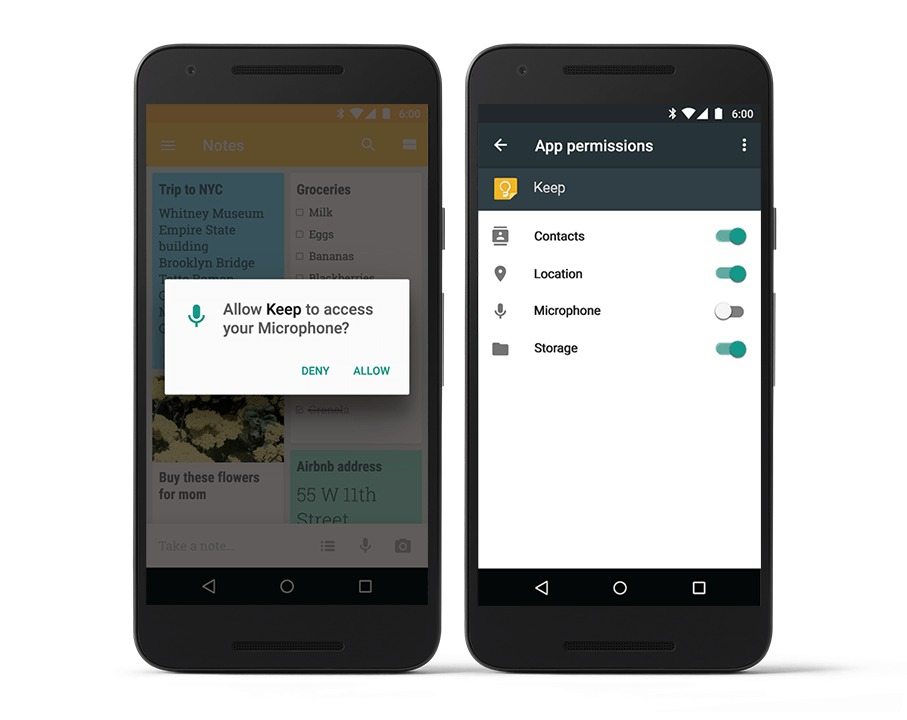 Another feature helps control the capabilities and control that the user gives to apps at the time of use. It also helps turn on or off any permission you want to give to an app.
The fingerprint sensor is of help on those devices that support the new security feature. It authorizes transactions on Google Play Store, signing into 3rd party apps, and a better checkout through Android Pay. There is also a support of transferring data from the old device, migrate apps, and help setup android TV or tablet. Say "OK Google".
The first devices to get the update would be Nexus 5, Nexus 6, Nexus 7 (2013), Nexus 9 and Nexus Player. If not manual, they would get an over the air software update. This is some great news for the Android fans and surely would get a lot of eyes rolling.