America's Got Talent Season 12 Episode 5 started off with a beautiful singing performance from Henry Richardson, a 15-year-old boy from Brooklyn, New York. But there were other five amazing acts that wowed the judges as well as the audiences tonight. Read to know more.
Hand Balancer Couple
Fans of America's Got Talent have seen amazing acrobatic performances before on the show. But in Episode 5 they witnessed amazing hand balancer couple, Maxim & Maria Popazov, who are competing separately on Season 12. Both the performances were a hit and managed to get the four Yes from the judges. Watch their performances below:
50 Years-old-Singing Group
A trio called The Masqueraders had a hit in 1968 called, "I Ain't Got To Love Nobody Else," reported Celeb Dirty Laundry. The same group once again created the magic with their voice by performing a song beautifully.  After watching their performance, Judge Simon Cowell says, "…there is no age limit on talent," as per the aforementioned source.  Watch their performance below: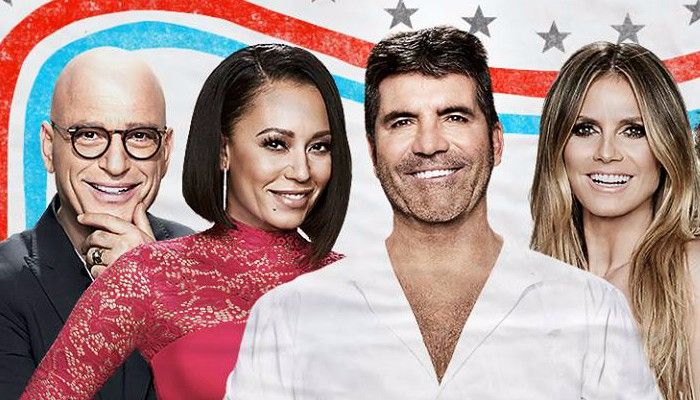 'Final Draft' Impresses The Audience
Another group of singers assembled on the stage to sing "It's A Man's World" by James Brown.These four men from Atlanta, Georgia not only impressed the judges but received a standing ovation from the audience. Watch their performance below:
Body Tattoo Artist
It was a speechless act performed by Oskar and Gaspar who asked Heidi to volunteer in their act. Heidi changes her outfit and returns to the stage dressed in a white body suit and the stage goes black.  Soon different colored lights and outfits are projected onto Heidi as music plays, reported the aforementioned source. The performance received four Yes from the judges.  Watch the performance below:
52-year-old Cab Driver Sings Incredible Opera
At first when 52-year-old Carlos De Antonis from Miami, Florida entered the stage nobody knew the strength of his voice. But once he started singing the auditorium continued to cheer him and the judges became fans of his incredible opera singing. Watch his performance below:
America's Got Talent Season 12 airs every Tuesday on NBC Network.