America's Got Talent Season 12 premieres soon on NBC network. This year the winner of this reality show will win a grand prize of $1 million.
The previous seasons of this show have seen amazing contestants. But only one out of the many is honored as the winner. Last year young girl, Grace VanderWaal, managed to impress the crowd with her sensational singing and won the prestigious winning amount. She has been the winner of Season 11.
Now, as America's Got Talent enters Season 12 there will be a new host and a range of talented contestants will participate. Find out here what is going to happen in Episode 1.
Nick Cannon Out, Tyra Banks In
Season 12 will see a new host for America's Got Talent. Nick Cannon is out of the show as host and Tyra Banks will replace him. The former model will be introduced in Episode 1. A preview of the premiere shows how the new host will receive a surprise welcome party from the other judges.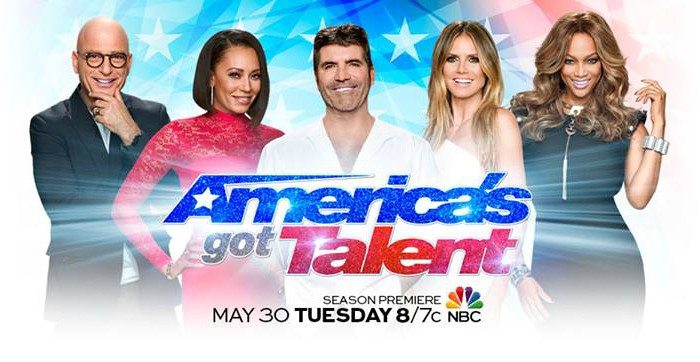 Judges Panel
This year fans will have Simon Cowell, Mel B, Howie Mandel and Heidi Klum as the show's judges. There is no major change in the panel of judges. All the judges are super-excited to see the new contestants on the show.A behind the AGT preview shows what the judges will do in the premiere.
Stunning Contestants
It has not been officially revealed which contestants are going to be part of Season 12 premiere. But recently a preview has been dropped that shows a magician performing an incredible magic trick. Within the blink of an eye, this magician turns the coins into rose petals. All the judges are impressed and give a standing ovation to the contestant.
Controversial Segment Will Not Air
Even before the premiere of the show, a controversy has struck the new host of America's Got Talent. The show will not air a segment featuring a couple who filed suit on Tuesday, alleging that host Tyra Banks had humiliated their daughter, reported Variety.
America's Got Talent Season 12 starts from May 30, 2017, on 8/7c on NBC.