America's Got Talent Season 12 started on an impressive note. Fans welcomed the new host of the show former model Tyra Banks. They also watched some amazing performances from the contestants. But it was 12 years old Darci Lynne Farmer who won the Golden Buzzer via Mel B.
The episode has seen the warm welcome received by host Banks in the backstage from the judge's panel. She was overwhelmed with the love showered on her. Banks replaces the longtime host of America's Got Talent, Nick Cannon.
Some of the superb performances tonight included unbelievable magic tricks and dance performances. There was also an astounding performance by a chicken pet that played the piano!
But out of all, there was one 12 years old ventriloquist who mesmerized the audience with her skills. She is now moving on straight to the live shows as Judge Mel B gave her the golden buzzer. Read to know more.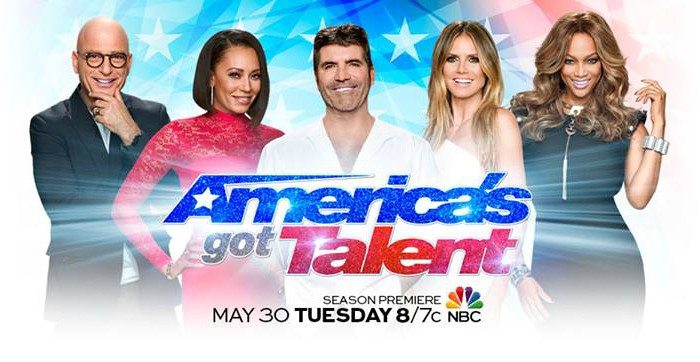 Meet Darci Lynne Farmer- The Ventriloquist
Young Darci is a shy girl. She came to America's Got Talent and showcased her skills of ventriloquism. She was accompanied by her family backstage and on the stage she brought her puppet-Petunia the rabbit, to perform.
Initially, when Darci came to the stage she seemed to be very nervous. But as she gathered her strength and started performing everyone was surprised to notice her singing talent.
I can't believe I got the golden buzzer!!!

— Darci Lynne (@ItsDarciLynne) May 31, 2017
#GOLDENBUZZER FOR @ItsDarciLynne!!!!!!!!! Congratulations you little angel. You deserve it so much!

— Tyra Banks (@tyrabanks) May 31, 2017
Darci received a standing ovation from the audience, as well as from the judges. Judge Simon Cowell says, "We had an act early on, who were very good but I'm not gonna remember them in an hour." He continues, "I'm gonna remember you in a week, in a month, in a year. You're both brilliant and when you've got it, you've got it," reported KFor.com.
Check out some of the other performances from tonight's premiere here:
Bet you've never seen a clown singing @sia. Well, meet @PuddlesPityP. #AGTPremiere pic.twitter.com/NLC7Pm8LyR

— America's Got Talent (@AGT) May 31, 2017
You're going to need tissues after you watch @iammerrickhanna dance to this @AlecBenjamin song. #AGTPremiere pic.twitter.com/KBfEkveZN5

— America's Got Talent (@AGT) May 31, 2017
Don't blink or you'll miss the best magic you've ever seen. Meet @will_tsai. #AGTPremiere pic.twitter.com/qRxkByEcoo

— America's Got Talent (@AGT) May 31, 2017
America's Got Talent Season 12 Week 2 episode will air next Tuesday on NBC network.
Watch the clip here: