America's Got Talent Season 12 Episode 2 witnessed the auditions the remaining auditions. On June 6 episode, Judge Simon Cowell used his Golden Buzzer to send a contestant straight into the live shows. Read to know who is that lucky contestant?
29-year-old, Mandy Harvey, lost her hearing ability due to connective tissue disorder. She started singing at a young age. But when she lost her ability to hear she gave up her love for music. But later she was able to sing through muscle memorization and visualization, as well as feeling the vibrations, reported Gossip Cop.
Mandy arrived with her translator for the auditions. Her father was watching her perform at the backstage. She performed with her ukulele a song called "Try" which she wrote herself. The song was about how she wants to try and not give up in life despite the odds.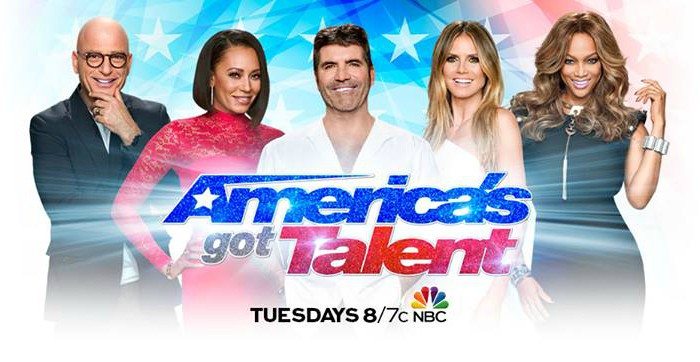 Her performance has been outstanding and everyone from the audience and the judges gave her a standing ovation. Mandy was thrilled and perhaps did not expect the positive response. Soon, Judge Cowell said, "I don't think you're going to need a translator for this," as per the aforementioned source. He then pressed the Golden Buzzer. With this Mandy will go straight to the live shows round of America's Got Talent Season 12.
Last week's episode has seen young girl Darci Lynne Farmer win the Golden Buzzer via Judge Mel B. The 12-year-old ventriloquist's amazing performance took everyone by surprise.
Episode 2 of America's Got Talent Season 12 has also seen a splendid singing performance by a young nine-year-old girl Angelica. She said she wants to be a superstar and she sang "Rise up" like a pro!
The next episode of this reality singing show will take place next week on Tuesday. Meanwhile, watch the amazing performance of Mandy Harvey here:
Attention:
Governments and ISPs around the World monitors their users' online activities. Reclaim your freedom with
ExpressVPN
and browse the internet with confidence.