America's Got Talent Season 12 Episode 4 started with some amazing performances. It has also seen some hilarious acts and some unpleasant singing. Read to know the best five acts that stunned the judges as well as the audience.
Group Of Gospel Singers
A group of 44 gospel singers called Creator Works took the stage and impressed the judges with their pleasant voices. They sang "Little Light of Mine" and have been successful to get four yes, reported Celeb Dirty Laundry.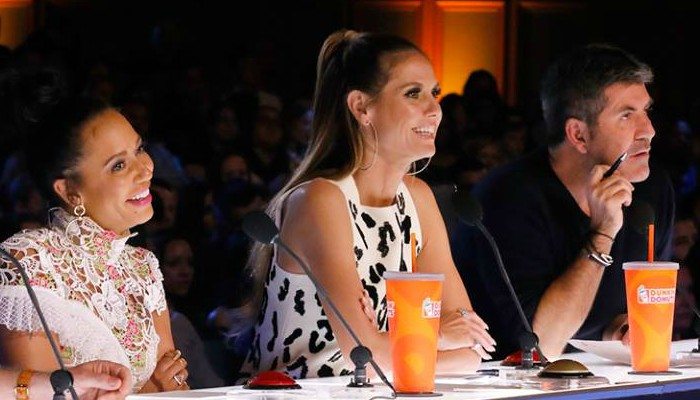 Life Balance Dancers Wowed The Judges
A group from Ukraine called Life Balance Dancers performed their act and wowed all the four judges. As per the aforementioned source, Simon thought they were incredible while Howie says that they should feel proud of their performance. They received a standing ovation and Tyra Banks send them to the live shows by pressing the Golden Buzzer. Watch their performance here:
Just Jerk Dance Group Performs A Stunning Dance
Just Jerk Dance group from South Korea gave a stunning dance performance by doing what the judges perhaps have never seen before! They were able to get four yes from the judges and now sail through the next round. Watch their performance here:
Celine Tam Sings "My Heart Will Go On"
An adorable nine-years-old Celine Tam gave a mind-blowing singing performance. She sang "My Heart Will Go On" by Celine Dion. She did manage to get four yes from the judges.
A Young Magician
25 year old magician Tom London performed unique magic tricks and wowed the audience. He played tricks with numbers with the help of some volunteers from the audience. Everyone was amazed with the performance. He did get four yes and went into the next round.
The next round will be the Judges Cut. Watch America's Got Talent Season 12 airs every Tuesday on NBC Network.