America's Got Talent Season 12 Episode 3 Auditions are so amazing that it appears to have blown people's mind! Fans will get to watch a viral 'Pumpkin Dance', A plane crash survivor singing, and an amazing Impressionist.  Watch them performing their talents below.
Episode 2 Auditions have seen a golden buzzer performance from 29-year-old, Mandy Harvey. She had lost her hearing ability due to connective tissue disorder. Apart from Mandy, nine-year-old girl Angelica gave a mesmerizing performance of the song "Rise up."
A Viral Pumpkin Dance
https://www.youtube.com/watch?v=tJ6Lw5xwgI8
A man came up on the stage wearing a pumpkin and shared that he hopes to spread the joy through his dance. As soon as he started dancing, a preview show, Judge Simon Cowell, pressed the rejection buzzer.
But the remaining three judges seemed to be quite impressed with the 'Pumpkin Dance' performance. It remains to be seen whether he was able to get the votes of the Judge Mel B, Howie Mandel, and Heidi Klum.
Meet Kechi- A Plane Crash Survivor
America's Got Talent Season 12 Episode 3 Auditions will witness some beautiful singing too. Kechi from Nigeria, (Now lives in the United States) is a plane crash survivor. She sang Ed Sheeran's 'Thinking Out Loud' and impressed the judges in Episode 3.
A preview reveals that before singing the song, Kechi will tell the tale of how she took to singing and about the plane crash. Watch to know more.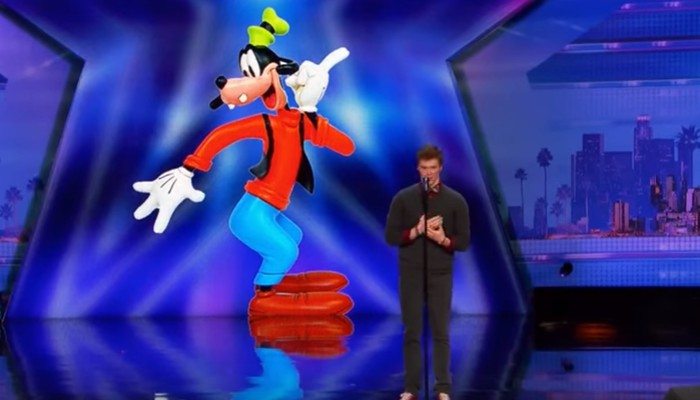 Amazing Impressionist
A sales representative, Daniel Ferguson, will showcase his singing talent by doing the impressions of popular Disney cartoon characters. A preview shows him singing and doing the impressions of Scooby-Doo, Goofy, and even Mickey Mouse! But will his talent be able to win the hearts of the four judges? Watch the preview here and find out more.
America's Got Talent Season 12 airs every Tuesdays at 8/7c PM on NBC Network.