America's Got Talent Season 12 auditions that will air on Tuesday will see a boy band that wowed the judges with their splendid performance. One of the judges, Mel B, is seen almost jumping out of joy when the group of five boys started performing during the auditions.
The name of this boy band is '5 Alive.' They are from Miami and their singing talent is amazing! After the end of their performance, Judge Mel B and Howie jumped out of their seats with joy.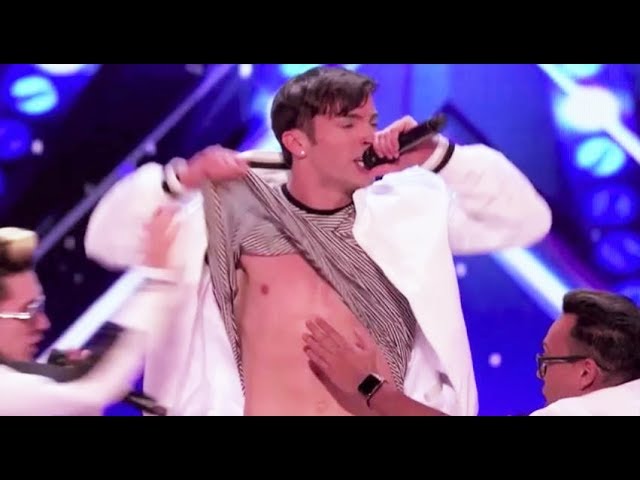 They both gave a standing ovation to the singing boy band along with the audience. But it has not been revealed whether they manage to get the four 'yes' from all the judges. Or did they get the golden buzzer? This is something to look forward. Meanwhile, watch their performance below:
America's Got Talent Season 12 Episode 6 Spoilers
Apart from the amazing performance by the above-mentioned boy band, this episode will witness some acrobatics. "A father and son Acrobat team earned a standing ovation from fans and judges," reported NBC4i.com.
The website further adds that both father and his eight-year-old-son have been performing acrobats for last three years. They received a standing ovation for their thrilling dancing act of acrobats.
America's Got Talent Season 12 Episode 6 Return Date
This episode returns to NBC Network on July 11, 2017. This episode was postponed to air from July 4 to July 11. This episode returns with the main four judges and the host Tyra Banks. Episode 6 will air at 8 pm on Tuesday.