"American Horror Story" Season 7 spoilers and hints suggest that the new monster will surely give nightmares to the viewers. Recently, the creator of the show, Ryan Murphy revealed some details about the theme of the upcoming season and the monster. Check out in detail!
Reports indicate that the "American Horror Story" Season 7 will be having a politically charged theme. Ryan Murphy recently teased that the show expected to return in September will include election night horror and appearances from Hillary Clinton and Donald Trump.
Horrific Creation To Be Introduced In 'American Horror Story' Season 7
With all the election night theme and appearances of the political leaders, Murphy can rest assured of attracting a lot of viewers.  It means he really does not need to try out anything scarier to make the upcoming season a big hit. However, Murphy seems to be keen to pursue the horror factor that has been an integral part of this series.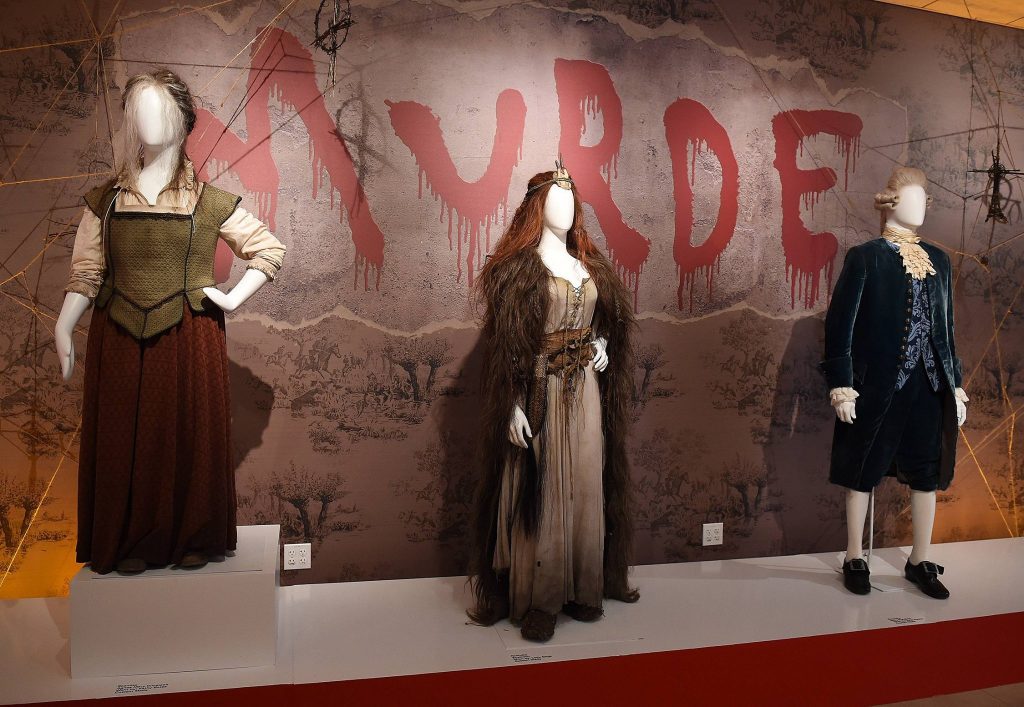 According to Screen Rant, Murphy recently revealed his latest horrific creation that not only looks quite scary but also makes you question his presence.  The director/writer shared the image of the monster on his Instagram account that purely looks like a piece of imagination pulled out from either "American Gods" or "Hannibal" episode.
The monster is sporting glazed eyes, limbs coming out of his scalp and horrifically scarred skin. The monster seems to be female and will take on the viewers of "American Horror Story" Season 7 on an occult journey.
Colton Haynes To Join 'American Horror Story' Team
The "Teen Wolf" and "Arrow" fan-favorite, Colton Haynes will be a part of the "American Horror Story" Season 7 star cast, reports E! Online. The announcement was made both by Haynes and Murphy on Instagram. The actor has previously worked with the director as a guest star in the "Scream Queens" Season 2 episodes on Fox.
In his social media post, Haynes wrote that he is already feeling like home after joining the AHS team and shared a picture of himself with blood/lipstick all over his mouth.