AMD Ryzen is one CPU that you would never want to underestimate. True machine intelligence featuring 8 processor cores, 16 threads, and an astonishingly efficient 65W TDP – well, that's AMD Ryzen CPU. AMD wants to take on Intel with its latest and greatest line of processors and is leaving no stone unturned in its battle. And it looks like AMD Ryzen continues to get stronger by the day!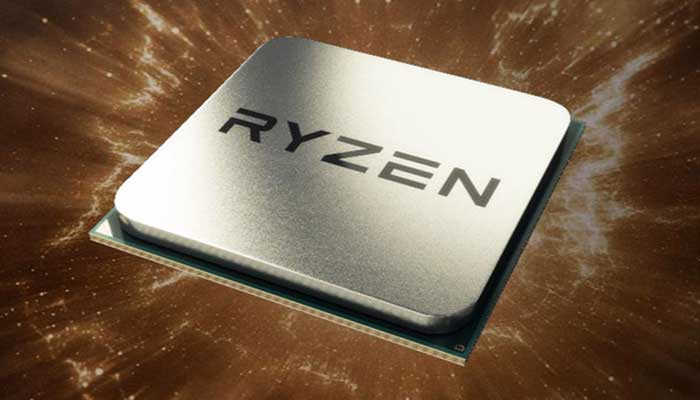 AMD's new set of Ryzen chipset drivers improve gaming performance
AMD Ryzen CPU features what's called "simultaneous multi-threading" technology. This technology basically enables each CPU to execute two threads simultaneously. AMD Ryzen processors also feature AMD SenseMI technology, a sophisticated package of "sensing and adapting features that allow the underlying microarchitecture to rapidly execute fine adjustments to voltage and frequency for peak performance."
The changes during fine adjustments occur as quickly as 1millisecond on AMD Ryzen CPU and are heavily dependent on the integrated power management in Ryzen being in absolute control. With an aim to provide increased gaming performance and power efficiency, AMD has launched the AMD Ryzen Balanced Power Plan in the official AMD chipset drivers.
The new AMD Ryzen Balanced Power Plan reduces the timers and thresholds for P-state transitions and in the process, improves clock speed ramping. P-states are frequency/voltage combinations requested by the operating system. Processors receive these requests all the time, and act on them by selecting matching states built into the hardware.

AMD has introduced the new Ryzen Balanced Power Plan, primarily due to these findings, as reported in the community blog –
The Windows-default Balanced plan, in the interest of balancing power and performance, sets higher thresholds and longer timers for transitions into faster P-states than the High Performance plan. This can sometimes limit how quickly our processor responds to "go faster" promptings from high-demand applications.

Secondly, the default Balanced plan attempts to park all logical processors beyond the first 10% whenever possible. On an 8C16T AMD Ryzen 7 1800X, for example, logical processor 0 (physical core) and logical processor 1 (SMT core) stay awake, while the remaining 14 logical processors can be parked at any time. Resuming from a parked state has a latency cost that can affect performance, too.
The power plan also brings benefit to games like Total War™: WARHAMMER, Alien: Isolation™, Crysis™ 3, Gears of War™ 4, Battlefield™ 4, Project Cars™ and more
How to install the new AMD Chipset drivers
Turns out installation is pretty straightforward and simple. All you have to do is install the latest AMD chipset drivers for Windows 10 64-bit and you're good to go!
In short, as the blog puts it –
The AMD Ryzen™ Balanced power plan still permits aggressive power management. There should be little difference between the OEM Balanced and the Ryzen Balanced plan. We're interested in your feedback!
Performance of the AMD Ryzen™ Balanced power plan should be on par with the High-Performance plan. We're interested in your feedback on this, too.
Finally, if you see a third-party tool reporting "idle" clocks in the range of 3200-3400MHz, you can be virtually certain that the core is actually sleeping and the tool is simply reporting the last known P-State.
Also check: How to setup Windows 10 Multiple Desktops