AMD's forthcoming Zen SR7 8 core flagship CPU could be priced at a reasonable $499, reveals a new leak. What's even more exciting is the chip could be powerful enough to outperform Intel's much more expensive eight-core i7 5960X.

The leaks came after engineering samples of AMD's latest Zen revision was spotted. They come with 3.2 GHz core clock, as well as a turbo clock of 3.5 GHz. Needless to say, it is a significant improvement over the previous revision that featured 2.8 GHz core clock and 3.2 GHz turbo clocks.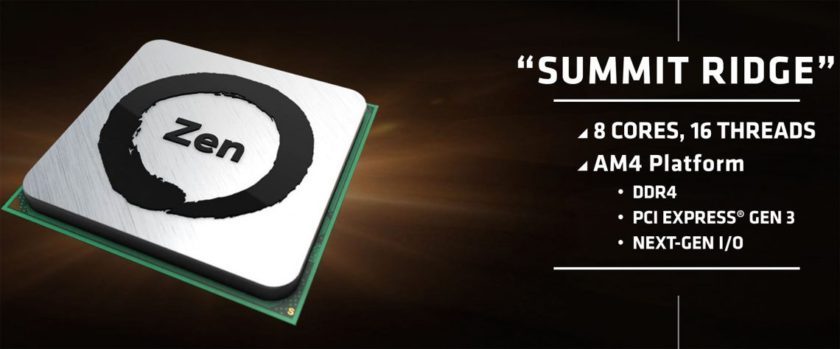 The new chip comes with the ID tag "AMD Eng Sample: 1D3201A2M88F3_35/32_N" and it comes equipped with eight core, 16-thread. It also happens to be the highest clocked Zen engineering sample spotted thus far. Overall, the enhancements in the clock speeds have made the product way ahead of the Intel eight-core Haswell-E i7 5960X.
Reports also have it that AMD plans to roll out three different variants of the Summit Ridge family featuring the new-generation Zen micro-architecture. The new family will comprise the entry-level SR3, mid-range SR5, and the high-end SR7 products. Among the three new variants, the SR7 will come first in January 2017, following by the other two sometime in March.
And finally, new leaks originating from China also claim that the highest-end variant will come with a surprisingly low price of $499 rather than over $1000 MSRPs we are used to seeing with Intel equivalents.