AMD's much-awaited lineup of 14nm Zen CPU performance looks impressive. As reported by wccftech, these CPUs look like quite the beasts. It took nearly four years to develop Zen CPU microarchitecture and the brains behind this CPU architecture is none other than Jim Keller, also the man behind the original Athlon K7 and Athlon64 K8 architectures. If the leaks are anything to go by, AMD Zen 8 Core 16 thread and 4 core 8 thread CPUs offer impressive performance at 95W and 65W respectively.
AMD Zen 8 Core 16 Thread & 4 Core 8 Thread CPU Performance
As the author of wccftech mentions, the 8 core mode is similar to the one used for the leaked Ashes of Singularity benchmark. The 8 core 16 thread model is clocked at 2.8 GHz and has 3.2GHz boost clock. This is the 95W model. 95W for that kind of frequency is indeed stunning.
Intel's 14nm based 16 thread 6900K Broadwell-E processor is rated at 130W – 35W more than the 8 cores Zen ES. It's important to note that Intel's 14nm tech is different from Samsung's. Intel's tech produces smaller transistors compared to Samsung's. This makes 95W pretty impressive, considering Intel's tech advantage. The 65W CPU is the 4 Core 8 thread model. This one too has a significant lower power rating than Intel's quad core 14nm Broadwell and Skylake Chips.
Specs
| | 2D2801A2M88EA | 2D2802A2M4KE4 |
| --- | --- | --- |
| Cores | 8 | 4 |
| Threads | 16 | 8 |
| Power | 95W | 65W |
| Core Clock | 2.8 | TBA |
| Turbo Clock | 3.2 | TBA |
Performance
AMD Zen is noticeably twice as fast as the FX 8350. According to Zen, the Zen based desktop Summit Ridge 8 core CPU offers double the performance in Cinebench R15. A single ZEN core is as good as two Piledriver cores in performance, which definitely is impressive. This speaks volumes about Zen's architecture.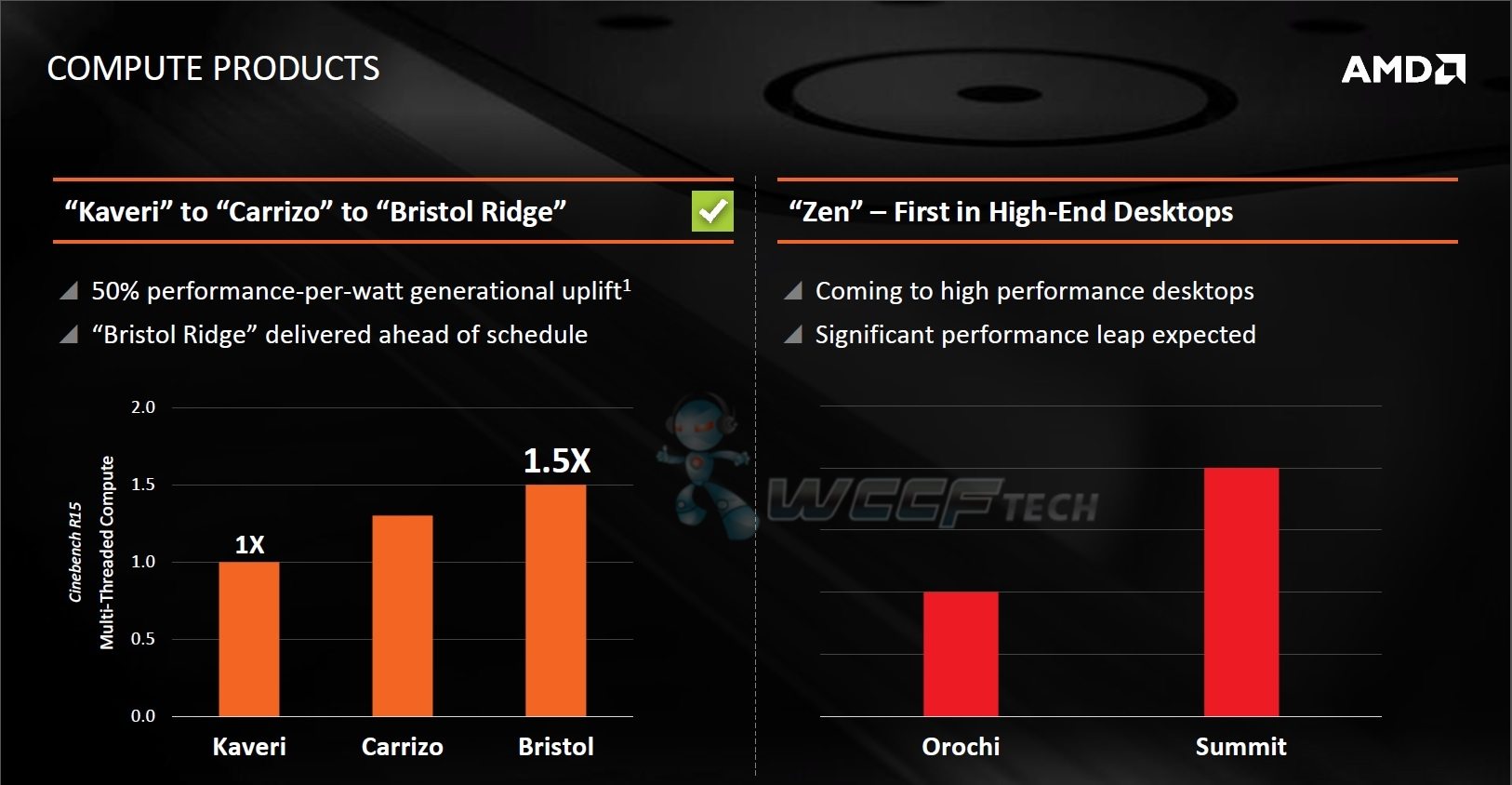 Gaming Benchmarks
The leaked Ashes of the Singularity gaming benchmarks show the impressive performance of Zen. The Zen 2.8GHz CPU managed to perform better than AMD's current 8 core processor, the 4GHz FX 8350. This impressive performance puts the Zen in the territory of some of Intel's best processors.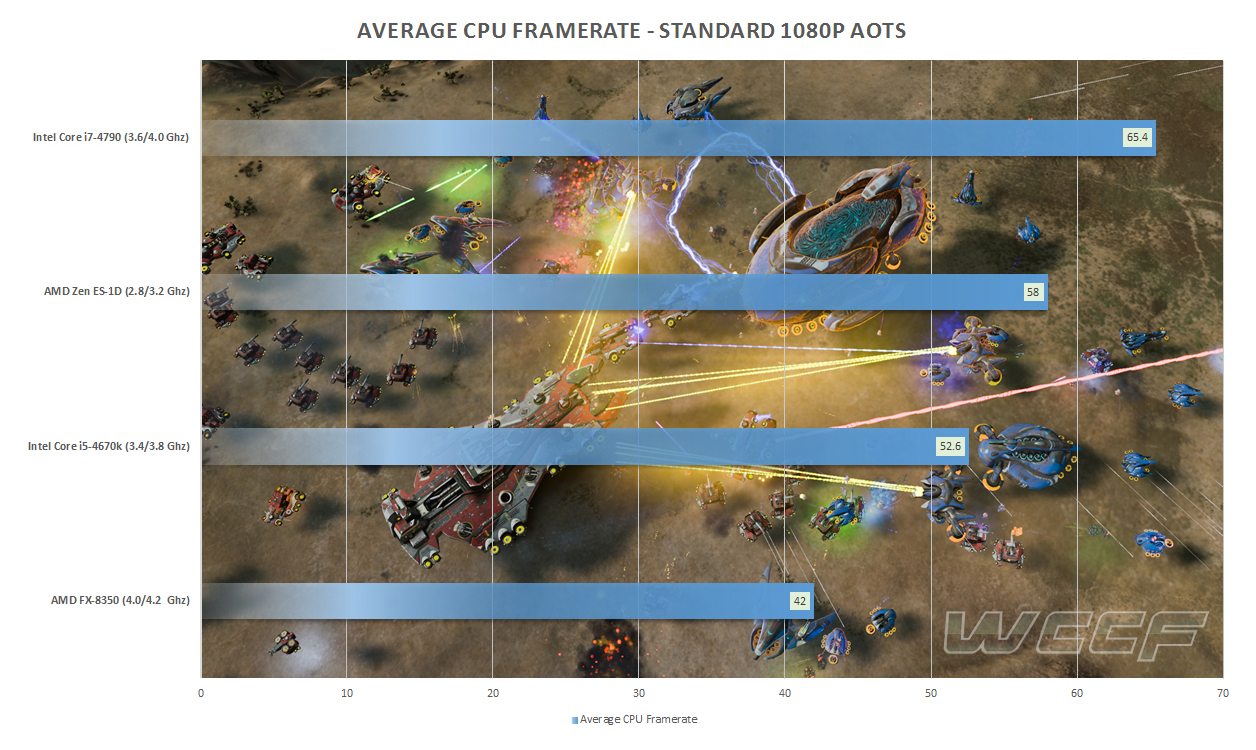 14nm High Performance CPU Architecture
The Summit Ridge CPUs are scheduled for October release on AMD's new desktop AM4 socket. AMD Corporate Vice President John Taylor has revealed that AMD has invested a lot in R&D to ensure AM4 and Zen CPUs support high-end features, including USB 3.1, M.2 SATA and NVMe. He says – "Our new Wraith coolers are getting rave reviews – you don't need an expensive third party cooler any more."
High-end Desktops to feature AMD Zen 8 Core Summit Ridge CPUs
The Desktop Zen CPUs will compete against Intel's Haswell-E and Broadwell-E products and are part of "Summit Ridge" family.


With a TDP of just 95W, desktop FX CPUs offer extremely power-efficient performance.
Modern, More Comprehensive, Feature Packed Platform
Summit Ridge CPUs are expected to include models with 4, 6 and 8 Zen cores. These will include AMD's new platform security processor, PCIe 3.0 support, dual channel DDR4 memory controllers, large amounts of L3 cache and updated storage features.
AMD's CPU and APU Specs
| | AMD Raven Ridge | AMD Summit Ridge | AMD Bristol Ridge |
| --- | --- | --- | --- |
| Product Segment | Mainstream Desktop and Mobility APU | Performance Desktop Processors "FX" | Mainstream Desktop and Mobility APU |
| Product Architecture | Zen | Zen | Excavator |
| Process Node | 14nm | 14nm | 28nm |
| CPU Cores | Up to 4 | Up to 8 | Up to 4 |
| GPU Architecture | GCN 4.0 | N/A | GCN 3.0 |
| TDP | TBA | 95W-65W | TBA |
| Socket | AM4 | AM4 | AM4 |
| Memory Support | DDR4 & HBM | DDR4 | DDR4 |
| Launch | 2017 | Q4 2016 | 1H 2016 |