The Computex 2017 event has started today and it will remain on until June 3. On the event, world's first AMD X399 HEDT Motherboards has been showcased by AMD. The Motherboards offer support for the High-end AMD Ryzen Threadripper 16 Core processor and feature some of the most innovative technologies for the Upcoming AMD HEDT CPUs.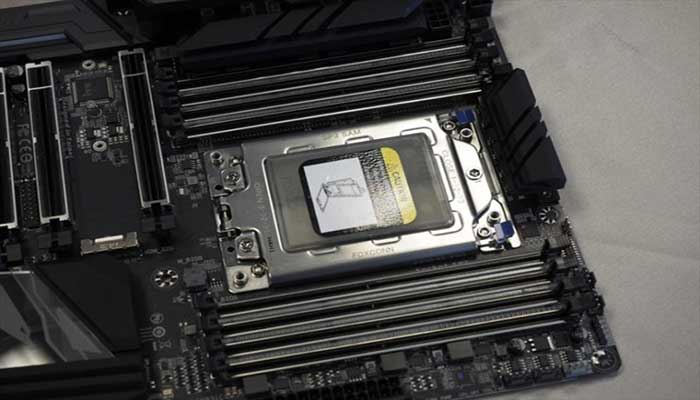 MYNavi and HardwareCanucks shared the images of the AMD X399 Chipset-based motherboards via VideoCardz. Based on what the pictures describe, the new motherboards are high-end pieces of tech and have a stunning design. Upon the release, the motherboards will fully support AMD Ryzen Threadripper CPUs that are highly comparable to Intel's X299 Motherboards featuring full support for the 18 Core Skylake X chipsets. Check out the HardwareCanucks's Tweet below.
Ooooo….X399!#ryzen #threadripper pic.twitter.com/iuHGGG6CCq

— Eber Antony (@eberantony) May 30, 2017
Gigabyte X399 AORUS Gaming 7 Motherboard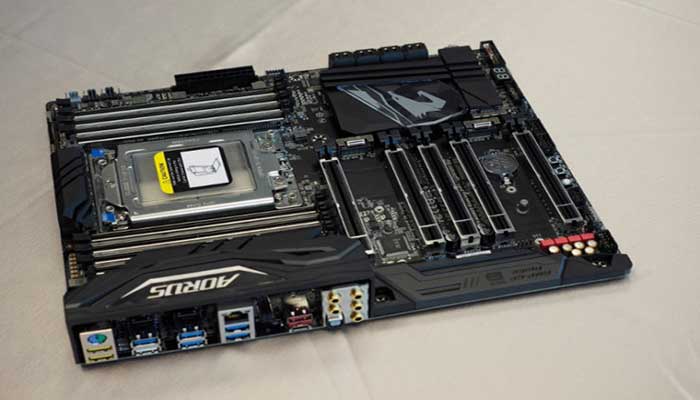 The first one to show off is the new Gigabyte Aorus X399 Gaming 7 Motherboard. The motherboard has Multiple HEDT options from both the AMD and Intel. With a standard ATX design, it has the largest consumer socket which is TR4. The TR4 Socket is similar to the SP3 Socket that is specially designed exclusively for the EPYC server platform and it features in total 4094 pins. The Socket supports eight DDR4 Dimm slots that support up to 128 GB of Ram.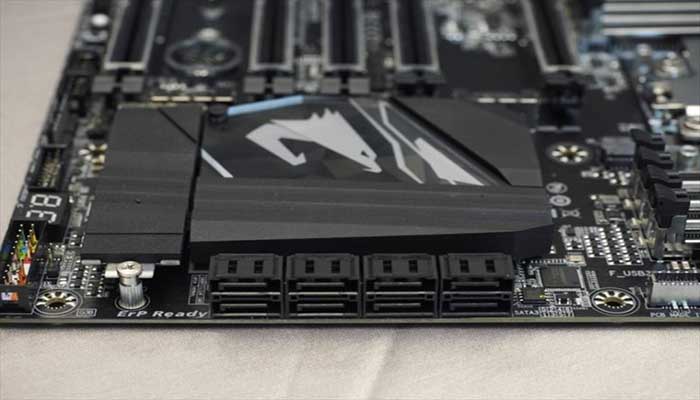 With a solid power supply, it uses a 4 and 8 pin configuration to deliver the power. The whole power delivery system is cooled by two aluminum heat sinks. Another great aspect of the new X399 is that it features up to 64 PCI-e Gen 3.0 lanes as compared to the Intel's X299 that features 44 max PCI-e Gen 3.0 lanes. A further expansion slot includes four PCI-e 3.0 X16 slots.
For storage purposes, it uses eight SATA 3 ports and offers tons of connectivity on I/O panel. The rear panel of the board includes sight USB 3.1 ports along with a 7.1 channel audio jack and a LAN port and the PS/2 connector for older hardware.
ASRock X399 Professional Gaming and ASRock X399 Taichi Motherboard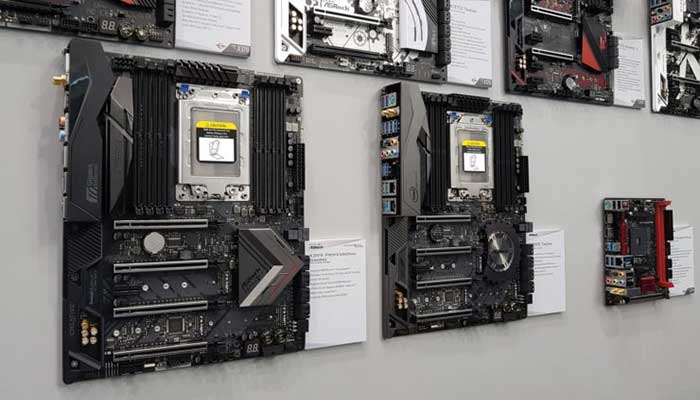 There are in total two high-end versions of ASRock X399 Professional Gaming motherboards are shown in the image below. These two are the ASRock X399 Professional Gaming and ASRock X399 Taichi boards respectively. Bothe of the motherboards are based on a similar and natural design. The ASRock X399 Professional Gaming motherboard features  TR4 Socket and a 10+2 phase power transferring system. However, the ASRock X399 Taichi features the same specs but a different back panel.
On ASRock X399 Professional Gaming motherboard, the power is delivered by an 8 pin connector and it features eight DDR4 Dimm slots and supports up to 128 GB of RAM. Both of the X399 Professional Gaming and X399 Taichi offer four PCI-e 3.0 x 16 slots, a single PCI-e 3.0 X1 slot, and two M.2 slots. The storage once again features 8 SATA 3 ports, a U.2 port, and two USB 3.0 ports. Furthermore, the boards also support 6-pin power connector that supplies the power to expansion slots.
The ASRock X399 Taichi has a slightly different back panel and it includes 10 USB 3.0 ports, 2 USB 3.1 ports, two Gigabit Ethernet LAN ports, a 7.1 channel audio jack, and a WiFi adapter. The design of ASRock X399 Taichi is based on a mechanical dial that's similar to Intel's ASRock Taichi boards. More details about the new AMD X399 motherboards is expected to come out soon.
We'll keep you posted if anything else comes up regarding the AMD X399 series motherboards. So, stay tuned.